Microsoft could be planning its first data center in Romania, according to local media sources.
The cloud giant bought a plot of land in the city of Otopeni, 15km north of Bucharest, making stipulations on the level of connectivity and requiring a high level of installed electrical power, according to Profit.ro.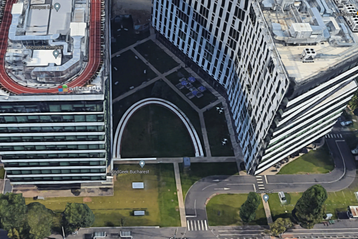 The company did not confirm or deny the story.
"Microsoft has several ongoing and medium-term projects in Romania. When they reach a necessary stage of maturity, we will communicate publicly about them, but at this moment we have no comment," Microsoft representatives told the Romanian news source.
Microsoft has a presence in Romania, with some 1,800 staff. The workforce is focused on rented space in the Campus 6 complex which was built by Skanska and sold to real estate investment company S Immo, but has largely worked from home recently, with the office only reopening this month.
Large cloud providers initially began operations in Western Europe, but have been expanding Eastward in recent years.
Romanian data center developer Tema Energy has announced plans to list on the Bucharest stock exchange, while ClusterPower, the first hyperscale data center in the country (built by Tema) officially launched in April.
ClusterPower broke ground on its €40 million facility in Craiova in October 2021, and the first phase was built in six months. It will be powered by natural gas, and is due to be complete in 2025.
Among other projects, Tema has also provided the Romanian Police with a container-based data center.