SoftBank Corp has confirmed it's switching off its 3G services by January 31, 2024.
The Japanese company joins several network operators around the world that are phasing out 3G services.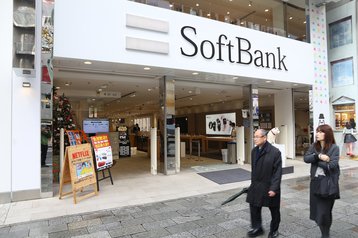 In a statement, SoftBank has told its customers that if they are on 3G, then they will need to move onto 4G or 5G plans instead. The company has offered 3G services since 2002.
Spectrum from the discontinuation of its 3G services will instead be poured into developing its other communication services, such as 4G and 5G.
SoftBank says it will individually contact all customers on its 3G plans, outlining what the switch-off means for them.
In Italy, Telecom Italia (TIM) announced its 3G service has been completely switched off, while in Poland, T-Mobile is preparing to switch off its 3G services ahead of a full nationwide switch-off by the end of 2023. The operator says it has already completed trial shutdowns in four areas of Swietokrzyskie Voivodeship.
Elsewhere, South Africa's communications minister Khumbudzo Ntshavheni outlined plans to shut down its 2G and 3G networks by 2025, while in New Zealand, Vodafone will begin switching 3G off from 2024, once 4G and 5G services are fully rolled out.
All four of the UK's mobile operators have collectively agreed to a switch-off date for all public 2G and 3G networks by 2033, with Tele2 Estonia recently detailing plans to switch off its 3G service by 2025.
In Belgium, the telecom regulator extended the 2G and 3G spectrum licenses held by several Belgian operators until the end of the year.
In the latest issue of the DCD Magazine, we look at why telcos are switching off 2G and 3G services. Read it for free today.