SK Group has reshuffled its senior executives, giving a promotion to Park Sung-ha, CEO of SK C&C, the company responsible for the data center fire which brought down KakaoTalk and disrupted South Korea in October.
SK, the second largest South Korean conglomerate, rearranges the CEOs of its 186 subsidiaries every year, and this year's shuffle takes Park, the head of SK C&C, to a more senior role running SK Square, the portfolio management company whose properties include the chip maker SK Hynix, along with 11street and Tmap Mobility.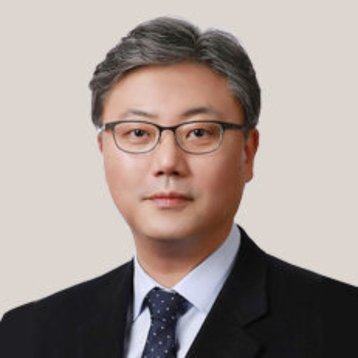 On October 15, an SK data center in Panyo, Seoul caught fire, taking down KakaoTalk, Korea's leading instant messaging app. The effects of the Kakao outage were widespread and persistent, apparently because of poor disaster planning and inaccessible backups. South Korea's other major cloud service, Naver, was also hit, but managed to restore services quickly.
The data center was run by SK C&C, the IT services arm of SK Group.
In the aftermath, Kakao's co-CEO resigned, and SK Group's offices were raided. The fire has been blamed on lithium-ion batteries supplied to SK C&C by another SK subsidiary. Initial Local reports claimed that the battery's management system gave two warnings before the fire broke out, and a worker inspected the site twice, but SK has denied this. The SK C&C data center was built by SK ecoplant.
SK Group's chairman Chey Tae-won said "I feel grave responsibility about the recent blackout," when the bosses of SK Group, Kakao, and Naver were all called to explain the incident to lawmakers in South Korea's parliament. The government is imposing mandatory safety drills and backup regimes on online services.
Park life
Park joined SK Group when SK Telecom acquired Shinsegi Telecom in 2000, and during his time at SK Telecom he led mergers and acquisitions, and developed digital-related business, before moving to SK C&C in 2020. His M&A experience will suit him for the role of CEO at the portfolio company SK Square, the Group explained. The decision is pending approval by shareholders at an annual general meeting in 2023.
Previously SK Square was led by the SK Hynix CEO Park Jung-ho alongside his Hynix duties, so having a standalone CEO for the investment group could free Park Jung-ho to concentrate on steering the chipmaker during a troubled time for the global semiconductor industry during an economic recession.
Apart from Park, most of the Group's CEO-level executives have remained in place, including SK Inc. CEO Jang Dong-hyun, SK Innovation CEO Kim Jun, and SK hynix CEO Ryu Young-sang remains as CEO of SK Telecom, adding SK Broadband to his responsibilities.
The vice chairman of SK's energy grid management firm SK E&S, Yu Jeong-joon, is now running SK Group's public relations in North America and will serve as the CEO of PassKey, a US subsidiary of SK E&S that delivers energy solutions. Choo Hyeong-wook is now the sole CEO of SK E&S CEO.
SK Supex Council, which makes decisions for the whole group, will be led by Cho Dae-sik in his fourth term as chairman, a post he has now held since 2017.