Whon Namkoong, co-CEO of South Korean Internet company Kakao, has resigned following the company's massive outage at the weekend.
The company's other CEO Euntaek Hong remains in post and will be leading the task force addressing the fallout from a fire in an SK Group data center in Pangyo, which caused a day-long outage of the KakaoTalk service used by the majority of South Koreans.
Kakao is still completing the restoration of services, and has begun taking compensation claims via a link on its site.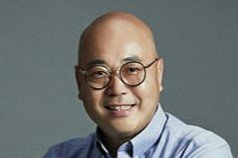 The company is facing harsh criticism from the South Korean government, which is expected to pass a law requiring internet companies to have working backup systems.
The main Kakao outage lasted more than 10 hours, bringing down KakaoTalk, along with a host of other services including email, banking, payment, and ride-hailing, which rely on the messenger app as an identity service.
While KakaoTalk is now running, many features and related services have remained offline or out of service up to three days after the accident, according to a Kakao update.
The Daum Mail email service was finally restored today, the company said. This service was a priority, but took a long while because of "the huge amount of data and the specificity of the equipment". Although the service has been restored without data loss, Kakao says some messages may load intermittently.
While the Talk channel is back up, advertising messages only resumed today at 3pm Korean time.
Kakao is already facing the possibility of a class action lawsuit from users who suffered losses as a result of the outage.
Kakao fire fallout continues
Namkoong and Hong bowed their heads and announced the change in leadership today, at a press conference in Kakao's Pangyo headquarters, close to the site of the fire.
"I am aware that it will take a painstaking effort to restore the trust being lost," Namkoong said, according to Korea JoongAng Daily "Following the event, we will overhaul and revamp the entire Kakao system."
Hong described the event as a "wake-up call", noting that, as "KakaoTalk is used by the vast majority of Koreans, the service is deeply related to public interests."
KakaoTalk is used every month by more than 47 million Koreans, more than 90 percent of the population, and is heavily used by government officials, banks, and other essential parts of society. International users take its full user base to 53 million, all of whom lost service at the weekend.
The CEO said that Kakao had a dual backup system for data storage and software, and the company says that no data was permanently lost in the outage. Hong blamed the "belated repairs" on the company's failure to duplicate all the major tools and systems needed by developers.
Hong said the company would increase infrastructure investment so we can be "prepared for [the] shutdown of a data center or two." He said this full upgrade would take another two months.
Kakao relied very heavily on the primary data center in the SK Group building in Pangyo. It had other servers in a KT building in Mok-dong, Seoul, but its disaster recovery procedure was inadequate.
The company announced it is investing 460 billion KRW ($325m) in new data centers. It is already building a hyperscale data center at Ansan, 18 miles south of Seoul, due to open in 2023. A newly-announced facility will follow, opening in 2024.
Namkoong and Hong were appointed as co-CEOs in March 2022, after the resignation of Brian Kim, the billionaire who founded Kakao in 2006. Kim had been accused of poor management ethics after scandals involving controversial stock options. Namkoong was previously described as Kim's "right-hand man".
Namkoong, whose responsibilities include data center operations, will remain at Kakao in an advisory role.
Meanwhile, Korea's ruling party has announced plans for a bill that would require Internet companies to back up their systems.