A group of customers are planning to seek compensation from South Korean Internet company Kakao, after a data center fire took its services down over the weekend.
A Seoul-based attorney is preparing a class-action suit against Kakao over the company's "negligence" which caused massive disruption to transport and finance across South Korea, when its almost-ubiquitous Kakao Talk messaging app went down because of a fire at an SK Group data center in Pangyo, near Seoul.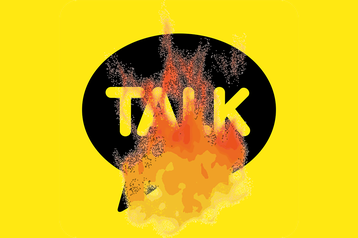 By Monday, there were multiple communities set up on rival provider Naver, for groups wanting to sue Kakao for damages relating to its loss of service, according to KBS World.
Shin Jae-Youn, a partner at LKB & Partners, had already set up his site, labeled "Compensation for damages due to Kakao Talk fire disruption," on Sunday while the disruption still continued, according to The Korea Times.
Kakao Talk is used by some 90 percent of South Korea's population, and on Sunday many found they could not use payment, travel, and other services which required a Kakao ID. The attorney is asking Kakao customers to specify what inconvenience and damage they suffered.
Reports have suggested that Kakao's preparations for an outage were inadequate. The company had its data in two third-party facilities, owned by SK Group and KT, and expressed surprise when power was cut to the burning SK Group facility before it could copy data to its other site.
South Korea's President Yoon has called for an investigation into the causes of the outage, and the South Korean parliament has called for explanations from the CEOs and other leaders from Kakao and SK Group - as well as Naver, which suffered a shorter outage.
"No matter what the cause of the fire, claims can be made against Kakao for damages over its negligence in not preparing for such a situation in advance," said Shin Jae-Youn, according to the Korea Times.
Shin's community already has some 137 members, mostly business owners and company workers
Shin says compensation should be paid even to users of free services, provided they can prove they suffered damages as a result of the failure: "The company profits enormously from its business, which almost all Koreans rely heavily on, so accordingly it should be held more heavily accountable."
Other lawyers expect Kakao to argue that it has no responsibility as users could have adopted rival services, however, Shin argues that Kakao had an effective monopoly which would make it responsible.
Shin has previously represented users of Kakao Games' Uma Museume, and victims of a cryptocurrency scheme.
Kakao has said users of its music streaming platform Melon will have their subscriptions extended by three days, and set up a committee to work out compensation measures and methods to ensure the incident is not repeated.