Singaporean telco Singtel has signed a Power Purchase Agreement (PPA) with energy firm Sembcorp.
Sembcorp Industries this week announced that its wholly-owned subsidiary, Sembcorp Power Pte Ltd, has signed a 10-year PPA to supply electricity to Singtel, commencing on October 1, 2023.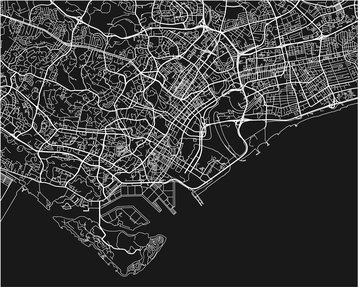 Sembcorp said the annual contract value of the PPA is estimated at S$180 million (US$133.2m). Singtel will be able to hedge fuel costs under the PPA. The deal is subject to approval by Singtel's shareholders at the upcoming annual general meeting.
Singtel's own announcement noted that the telco's existing electricity supply agreement (also with Sembcorp) will expire on September 30, 2023.
"Based on the [four] tenders submitted and the evaluation factors, Sembcorp Power's 10-year fuel oil-indexed proposal was the most competitive," the company said, noting that the deal offered opportunities to "tap on additional existing solar resources to support Singtel's green journey."
"The 10-year proposal is preferred over the shorter-term contracts for which bids were submitted as it will provide a more stable energy price to support Singtel's current and future energy needs over a longer duration amidst energy market instability," the telco added.
According to Singtel's announcement, the telco will have the option to request Sembcorp supply solar power at a pre-agreed price throughout the contract period, and have the opportunity to request to convert its prevailing consumption from brown energy to participate in Sembcorp's green initiatives once these become available.
Singaporean wealth fund Temasek owns a majority stake in Singtel and a significant minority interest (49.47 percent) in Sembcorp.
Singtel has a portfolio of around 10 data centers across Singapore, Australia, and Hong Kong, including the 570,000 sq ft DC West facility in Singapore.
In October 2021, Singtel announced plans to form a new data center company focused on Southeast Asia, beginning with a Thai joint venture with Gulf Energy, and with AIS joining the partnership in early 2022. Singtel is also developing a 51MW data center in Indonesia in partnership with Telkom and Medco Power.
The company has previously said it is adding capacity in Singapore with a new 40MW build in Tuas adjacent to the Tuas cable landing station. The Indonesian and Singapore data centers are expected to begin operations by 2025.
Singtel's subsea cable investments include SeaWeMe-3, -4, -5, and -6, as well as the Asia Link Cable System (ALC) and SAFE cable.
The company recently carved out its infrastructure assets into a single unit as part of an ongoing restructuring.