Singtel is planning to form a new data center company focused on Southeast Asia, beginning with a Thai joint venture with Gulf Energy.
The Singaporean telco said it was "forming a regional data center platform with an initial focus on ASEAN."
Singtel currently owns a portfolio of 10 data centers across Singapore, Australia, and Hong Kong, including the 570,000 sq ft DC West facility in Singapore, with a combined capacity of more than 70MW.
As well as building new and upgrading existing facilities, the new platform will reportedly own and manage digital infrastructure assets with a "commercial focus to improve capital efficiency and return on invested capital while supporting Singtel's business needs."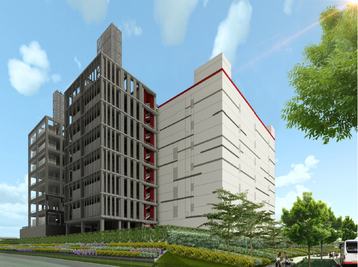 Singtel has signed an MoU with Thai Gulf Energy to build and develop data centers across Thailand. The two companies will have a 50 percent stake in a new joint venture in the country. Gulf also recently acquired a stake in Singtel's Thai subsidiary Intouch Holdings.
The Singaporean telco also said it was "in advanced talks" with Telkom to explore acquiring and building data center assets in Indonesia and the region.
The company said it was "well-placed" to grow its data center footprint across the region and become a "leading player."
"We see data centers as a new growth catalyst for our Group and are very excited about kicking off our regional data center business with partners like Gulf who recognize the strong growth potential of digital infrastructure," said Singtel Group CEO Yuen Kuan Moon. "We are also keen to work with our associates to enhance overall shareholder value for all parties. With the blistering pace of digital growth, we are seeing strong demand for an integrated network of data centers across different markets to deliver consistent standards and value-added services to customers as they scale their presence regionally."
Sarath Ratanavadi, CEO of Gulf Energy, added: "We believe that data centers will be crucial to support Thailand's growth in the digital economy. We are very happy to be working with Singtel as business partners to capitalize on this promising opportunity. We look forward to leveraging our local expertise in combination with Singtel's strengths to build a strong data center business in Thailand and to explore ways to add more value to the business through the integration of green energy solutions."
Ratanavadi said the partnership will allow the company to pursue more data center businesses in Asia in the future.
Singtel this week also announced the partial sale of Australia Tower Network (ATN), a wholly-owned subsidiary that operates Optus' passive telecommunications tower infrastructure. The company is selling a 70 percent stake in ATN to AustralianSuper; under the terms of the deal, Optus will have continued access to the towers through a long-term lease agreement with ATN. Optus will also be the anchor tenant on 565 new build-to-suit towers due to be built over the next three years.
Both announcements come after Singtel announced a 'strategic reset' in May, saying at the time it was looking to 'unlock value' of towers, satellites, subsea cables, and data centers by selling them off.