Thai telco AIS has joined a partnership with Singtel and Gulf Energy to develop data centers in the country.
Building on a previous announcement, the inclusion of AIS adds local sales and data center operation knowledge to the table. Site selection has reportedly began and facility development is due to begin soon.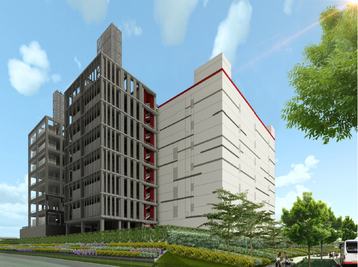 In October 2021 Singtel announced plans to form a new data center company focused on Southeast Asia, beginning with a Thai joint venture with Gulf Energy.
As part of the announcement, Singtel signed an MoU with Thai Gulf Energy to build and develop data centers across Thailand. The two companies said they would have a 50 percent stake in a new joint venture in the country. Gulf also acquired a stake in Singtel's Thai subsidiary Intouch Holdings.
This week Singtel, Gulf Energy, and Advanced Info Services Public Company Limited (AIS) executed a Joint Development Agreement (JDA) to jointly develop and operate data centers on greenfield sites in Thailand.
"The inclusion of AIS in the partnership will help strengthen and accelerate plans to build Thailand's leading data center business and capture the rapid growth in demand for digital infrastructure in Thailand from both local enterprises as well as hyperscalers," the companies said.
The announcement noted AIS' local sales force and data center operations know-how, saying its strengths complement Singtel's expertise in developing and operating data centers and its relationships with hyperscale customers alongside Gulf Energy's access to land and power.
Site selection has reportedly commenced, and data center development is due to begin "in the coming months".
Beyond Thailand, at the time of the original announcement the Singaporean telco said it was "in advanced talks" with Telkom to explore acquiring and building data center assets in Indonesia.
Last year Singtel announced a 'strategic reset' in May, saying at the time it was looking to 'unlock value' of towers, satellites, subsea cables, and data centers by selling them off.