Singaporean Internet technology firm Sea is reportedly the anchor tenant for YTL's new data center campus in Johor, Malaysia.
The New Straits Times reports that Singaporean technology firm Sea Ltd is the anchor tenant for the new campus. The groundbreaking ceremony for the Sea Data Centre took place this week with the Johor head of government Datuk Onn Hafiz bin Dato' Ghazi in attendance.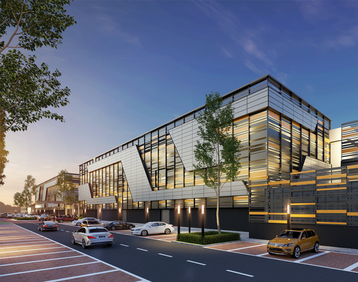 Malaysian conglomerate YTL Corp – through its YTL Power and YTL Data Center units – is planning a 500MW data center campus in Johor, that it said will be solar powered.
The YTL Green Data Center Park will reportedly span 275 acres; works have started on the first 72MW data center and is expected to be in service by Q1 2024, with more in the pipeline. The three-story facility will span around 535,000 sq ft (49,700 sqm) over 24 data halls. The park is adjacent to approximately 1,500 acres of land that will be used to plant solar farms.
Founded in 2009 as games development company Garena, Sea has since expanded to offer eCommerce and digital banking & payment services. It's unclear if the company is taking over the entirety of the building or a portion.
Chinese operator GDS is also developing a number of facilities at the park; it recently signed a partnership to co-develop 168MW of data center capacity across eight data center facilities at the campus. The first phase of the co-development will enter service in 2024.
"We are excited to provide world-class, green infrastructure to our partners using our group's deep expertise in solar energy, data centers, telecommunications, construction, and property development," said YTL Power managing director Datuk Yeoh Seok Hong.
Work is underway to expand YTL Group's existing 500-rack, 5MW, single-story data center in Sentul, Kuala Lumpur. The company said it aims to develop data center campuses across Southeast Asian countries including Thailand, the Philippines, Indonesia, and Vietnam.
On its site, YTL Data Center has also co-invested in a 12.5MW data center in Singapore in December 2021. YTL, along with Empyrion DC and its investor Seraya Partners acquired the facility from Dodid in December 2021.
More in Construction & Site Selection