GDS is to build a number of data centers in YTL's new data center campus in Johor, Malaysia.
YTL Power International Berhad and GDS Holdings this week signed a partnership to co-develop 168MW of data center capacity across eight data center facilities at the upcoming YTL Green Data Center Park. The first phase of the co-development will enter service in 2024.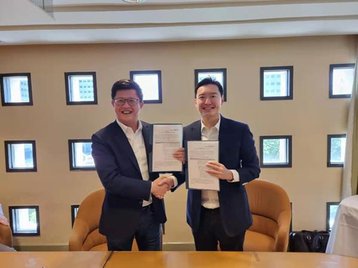 Announced earlier this month, YTL is developing a 500MW campus in the Iskandar region of Johor, with 275 acres dedicated toward data center development. The park is adjacent to approximately 1,500 acres of land that will be used to host solar farms.
Dato' Yeoh Seok Hong, Managing Director of YTL Power, said: "We are excited to partner with GDS, one of the largest data center companies in the world, to anchor our world-class green data center campus in Johor. Our shared vision for a truly integrated, sustainable energy-powered facility with dedicated dark fiber capacity is an exciting one and will position it as the place to be for hyperscalers and colocation customers alike."
William Huang, Chairman and CEO of GDS, added: "We are delighted to partner with such an outstanding group as YTL, with an exceptional track record of infrastructure development over more than 60 years. This project is truly visionary, combining hyperscale data center capacity, powered by on-site renewable energy, within touching distance of the major regional hubs. We have now initiated three projects in Southeast Asia which together create a unique platform for hyperscale customers to deploy with low latency connectivity, multi-site redundancy, and access to renewable energy."
YTL Power is a subsidiary of Malaysian infrastructure conglomerate YTL Corporation. Separate from YTL's deal with GDS, construction of 72MW of capacity has already commenced at the park for other customers that is expected to be in service by Q1 2024. The three-story facility will span around 535,000 sq ft (49,700 sqm) over 24 data halls.
GDS is investing heavily in Johor. Earlier this month, the company broke ground on a 22,500 sqm (242,200 sq ft), 54MW hyperscale campus at the Nusajaya Tech Park. The first 18MW phase of development is expected to go live in 2024.
More in Construction & Site Selection