SBA Communications is expanding its Edge computing platform roll-out.
As reported by both Lightreading and DCF, the company recently said it has dozens of Edge facilities in operation or development.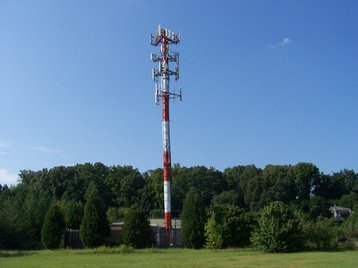 "I would say we probably have either in operation or under construction 30 to 40 of these facilities," said SBA CEO Jeff Stoops said during its Q3 2022 earnings call earlier this month. "And the primary demand for them has been Edge computing and fiber and cable regeneration. But what we found to be the key to success in this area is really the state of and the location of the tower site because where it's ready to go and it's close to or on top of existing fiber makes it all that much more attractive."
When asked about the sites, he described them as: "mostly 6x12 or 10x20-foot shelters that look like the traditional wireless shelter that certain carriers have used historically. They have got air conditioning. They have got a lot of logistics to check temperatures and alarms and things like that. They basically are for racks of equipment, and they start out with two or three rack capacity and can be expanded beyond that."
Stoop declined to say how much capacity each site was offering or the company was targeting as a whole, saying the sites were 'not being sold on a traditional data center power basis.'
"A lot of the uses today are for regeneration of signal for cable and fiber companies, and that's not really how that's priced and sold," he said.
SBA Communications CFO Brendan Cavanagh said such deployments of those shelter-like Edge deployments would average around $100,000.
"But if we do a bigger, more fulsome Edge... where it's a bigger operation, it can be as much as $400,000 or $500,000," he added.
Stoops said the project is 'still small from a financial basis' but growing quickly. In Q2 he previously said the company was adding anywhere from 2 to 10 sites a quarter.
"We're not yet prepared to say the Edge is here and it's at the tower site. It's all going in the right direction, but it still needs more time, certainly is still a ways off from being material."
Founded in 1989 and headquartered in Boca Raton, Florida, SBA is an owner and operator of wireless communications infrastructure with operations in sixteen markets throughout the Americas, Africa, and the Philippines. The company began exploring Edge computing modules at tower sites in 2018 in partnership with Packet before its acquisition by Equinix.
SBA acquired JaxNAP, a data center located in Jacksonville, Florida, in August 2020. At the time it said it aimed to use that facility, alongside its previous purchase of Continuum Data Center in Chicago, to establish a distributed computing network. One of the first places the companies trialed an at-tower deployment was Foxborough, Massachusetts.
Its SBA Edge website lists those two facilities, and mentions deployments at tower sites but doesn't provide a breakdown of locations.
Earlier this year, SBA acquired a data center in in São Paulo, Brazil for $49.2 million. The deal is expected to close this year, but the size, power, and previous owner/operator of the site weren't shared. Brazil is a major market for SBA's tower business, and this facility is likely to support its Edge ambitions there.
SBA isn't the only tower company to look at rolling out Edge facilities this year. Earlier this year during its Q2 earnings call, America Tower CEO Tom Bartlett said the company has created an Edge Advisory Board and after evaluation of sites that can support a megawatt and 2MW of activity, the company had "identified over 1000 sites that with power and interconnection could support upwards of at least a megawatt of capacity."
Subsequently in the Q3 earnings call, Bartlett said the company plans to break ground on its first 1MW Edge facility at an owned tower site soon.
It had previously opened six small Edge locations in the US. The most recent was a 360 sq ft (33 sqm) facility in Pittsburgh, Pennsylvania in May 2021, prior to its acquisition of CoreSite. Its other Edge facilities are located in Jacksonville, Florida; Atlanta, Georgia; Austin, Texas; and Denver and Boulder, Colorado. These were in partnership with Cloudnexion and Flexential.