Intel is considering acquiring chipmaker GlobalFoundries for around $30bn, to boost its chip-making ability.
The Wall Street Journal reports that Intel is currently debating the move internally, and it's not clear if it has approached GlobalFoundries, which is owned by the Abu Dhabi sovereign wealth fund, Mubadala Investment. GlobalFoundries is planning an initial public offering that could also value the company at around $30bn.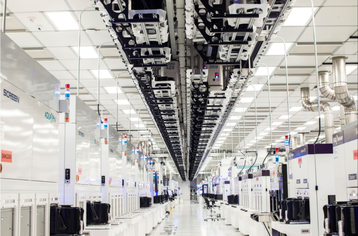 Spun off from AMD in 2009, GlobalFoundries built a steady chip fab business with the acquisition of Chartered Semiconductor and most of IBM's fab business in 2015.
But in 2018, the company said that it would cut back on less profitable fabs and said it would abandon cutting-edge and prohibitively expensive 7nm and 10nm chips.
This has proved successful for the company, with its larger node chips proving popular and profitable in the mobile, IoT, defense, and automotive sectors.
IBM, which says it sold its business to GF with the promise that the company would develop 10nm and 7nm chips, was less happy. Big Blue is currently suing GF, claiming $2.5bn in damages - GF claims that IBM is just seeking a "quick payday."
After dropping 7nm and 10nm, GF is now thought to hold around a seven percent market share of the foundry business.
Intel, too, has struggled to develop more advanced chips. 10nm process node products were years behind schedule, while the company still has yet to crack 7nm.
Last year, Intel delayed 7nm again, saying that 7nm PC CPUs will shift to late 2022 or early 2023, while server CPUs are now planned to launch in 2023.
Rivals AMD, Nvidia, and Ampere all offer 7nm products, manufactured by TSMC, and are ramping up to launch 5nm products soon.
Facing a declining market share, Intel will now use TSMC fabs to manufacture some of its chips while it catches up.
At the same time, it has doubled down on its own fabs - launching Intel Foundry Services to develop x86, Arm, and RISC-V products for other companies.
In March, it said it would pump $20bn into two new fabs in Arizona, and it is currently seeking incentives in Europe to develop two more for another $20bn.
The investments come as supply chains struggle with a global semiconductor shortage.