Intel has warned that it will have to delay the production of its 7-nanometer chips.
The company's 10nm product lines are years behind schedule, after the company faced serious production difficulties. At the time, Intel said that it expected to keep the 10nm generation short and get things back on track with 7nm - but that plan has now been upended.
7nm PC CPUs will shift to late 2022 or early 2023, while server CPUs are now planned to launch in 2023. The company's 7nm data center GPUs, codenamed Ponte Vecchio, are set for late 2021 or early 2022.
Rivals AMD, Nvidia, and Ampere all offer 7nm products, manufactured by TSMC. The companies are currently booking capacity with the Taiwanese semi foundry to ship 5nm chips by the end of 2021.
A good day to be AMD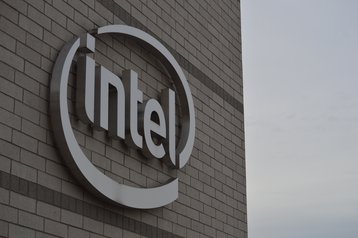 "The company's 7nm based CPU product timing is shifting approximately six months relative to prior expectations," Intel said in its earnings statement.
"The primary driver is the yield of Intel's 7nm process, which based on recent data, is now trending approximately twelve months behind the company's internal target."
In an earning's call, CEO Bob Swan said that the company had "identified a defect mode in its 7-nanometer process that resulted in yield degradation."
He added: "We've root-caused the issue and believe there are no fundamental roadblocks, but we have also invested in contingency plans to hedge against further schedule uncertainty."
With its Ponte Vecchio GPU expected to be delivered next year for the first exascale system, Aurora, and with concerns that this delay might not be the last, Intel said that it was considering turning to other foundries. The move would be a huge shift for the company, which has always made its core processors internally and promoted its vertical strategy as key to its success.
"In the event there is a process slip, we can try something rather than make it all ourselves," Swan said. He said that the company will be "pragmatic and objective" when deciding whether to use its own factories, external ones, or a combination of the two. Ponte Vecchio could use "external and internal process technologies combined with our world-leading packaging technologies," he said.
Shares in Intel, which otherwise had a strong quarter with sales up 20 percent to $19.7bn, dropped 10 percent in after-hours trading.