Qatar Investment Authority is in talks over securing a 20 percent stake in Vodafone Egypt for $2.5 billion.
A potential agreement could be reached by the end of the year, reports Bloomberg.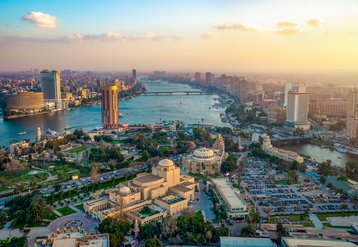 It's reported that the stake the Qatar wealth fund is attempting to buy is state-owned assets held by Telecom Egypt.
Telecom Egypt currently owns a 45 percent stake in Vodafone Egypt, with Vodafone Group holding a majority stake of 55 percent in the operator.
Although Vodafone Group is currently in the process of transferring its majority shareholding in Vodafone Egypt to Vodacom Group, its sub-Saharan African subsidiary, for $2.7bn.
The deal still needs to get full clearance before going ahead, with Vodafone Group CEO Nick Read saying in July that the deal has become "slightly protracted".
Vodafone Egypt is Egypt's biggest mobile network operator with an estimated 43 million customers, accounting for a market share of 43 percent.
Elsewhere, Vodafone has been front and center in telecoms news, with a potential merger in the UK with Three advancing recently.
The company has recently acquired Portuguese operator Nowo from MasMovil, and sold its Hungarian business unit for $1.8bn in August.
Meanwhile, in Germany, Vodafone has teamed up with Altice to create a €7 billion ($6.8bn) joint venture called FiberCo in Germany that will provide Fiber-to-the-Home (FTTH) for up to seven million homes, while the telco is entertaining bids for its Vantage Towers business unit.