Hyperscale cloud companies missed analyst revenue estimates, as the global economy slows.
Amazon, Google, and Microsoft all posted double-digit growth in their cloud divisions, but at a lower rate than prior years of breakneck growth.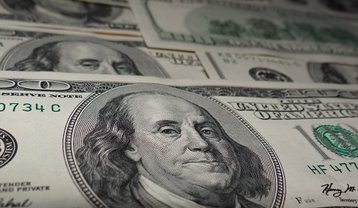 AWS: Still number one
In its fourth-quarter earnings report, Amazon Web Services (AWS) said that it brought in $21.38 billion in total sales, up 20 percent year-over-year, a record low growth. The year before, it posted growth at 40 percent.
Operating income was $5.2bn, slightly down on Q4 2021's $5.3bn.
The company warned that 2023 shows signs of further slowdown. "So far in the first month of the year, AWS year-over-year revenue growth is in the mid-teens," said Amazon CFO Brian Olsavsky said in an earnings call.
"As we look ahead, we expect these [enterprise IT] optimization efforts will continue to be a headwind to AWS growth in at least the next couple of quarters."
He admitted that it was hard to predict how the economy would impact enterprise cloud expenditure. "This is a bit uncharted territory economically," he said. "There's some unique things going on with the customer base that I think many in this industry are all seeing the same thing. So I don't have a crystal ball on that one, but we are going to continue to work for to be there for our customers."
But the CFO pointed to a "healthy and robust" customer pipeline, adding: "Whether there's short-term belt-tightening in the infrastructure expense by a lot of companies, I think the long-term trends are still there. The quickest way to save money is to get to the cloud, quite frankly."
The slowdown comes as Amazon announces plans to lay off 18,000 staff across its business, including some AWS roles.
Microsoft Azure: Betting on OpenAI
Tracking Microsoft's cloud business is inherently less accurate than with AWS because it does not report a dollar valuation for Azure revenue.
Instead, it bundles the division into an overall 'Intelligent Cloud' segment, which also includes Windows Server, SQL Server, Nuance, and Enterprise Services.
That segment brought in $21.51bn, up 18 percent. Azure itself grew 31 percent, the company said, without saying how many billions that entails. That came in below the prior year's growth of 50 percent.
CFO Amy Hood warned that she expects Azure cloud growth to slow further in the current quarter.
Pointing to the future, a significant portion of the earnings call was spent promoting Microsoft's Azure OpenAI services products, where the company offers access to artificial intelligence tools developed by OpenAI.
"We fundamentally believe that the next big platform wave is going to be AI and we strongly also believe a lot of the enterprise value gets created by just being able to catch these waves and then have those waves impact every part of our tech stack and also create new solutions and new opportunities," CEO Satya Nadella said.
"If you take that lens, the core of Azure or what is considered cloud computing fundamentally changes in its nature and how compute storage and network come together... for the last 3.5-4 years, we have been working very, very hard to build both the training supercomputers and now the inference infrastructure because once you use AI inside of your applications, it goes from just being training-heavy to inference. So, the core of Azure itself is being transformed."
Earlier this month, Microsoft invested $10bn into OpenAI, which exclusively uses Microsoft Azure.
Google Cloud: One day we will be profitable, we promise
Google announced that its cloud division grew 32 percent to $7.32bn, the slowest growth since the company began disclosing the segment's revenue numbers.
But Google Cloud managed to cut its losses to $480m, down from a loss of $890m during the same quarter the year before.
The company also plans to increase the useful lives of its servers and some networking equipment to six years, saving billions.
The third largest cloud provider, Google Cloud has languished behind its profitable rivals. The company overhauled its sales leadership at the start of the year, The Information reports, as it tries to turn the division into a profitable venture.
Division CEO Thomas Kurian reportedly told staff in February 2022 that he expected the cloud unit to be profitable later that year.
Outside of the cloud companies, hyperscaler Meta last week announced it would cut its data center spend by $4bn.