Microsoft has confirmed that it is making a "multiyear, multibillion-dollar investment" in artificial intelligence company OpenAI, best known for DALL-E image generation and the ChatGPT chatbot AI systems.
The scale of the investment was not disclosed, but earlier this month it was reported that Microsoft was in talks to invest $10 billion in OpenAI in a deal that would give it a 49 percent stake in the business as well as 75 percent of OpenAI's profits until it recoups its investment.
Microsoft previously invested in OpenAI back in 2019 and 2021.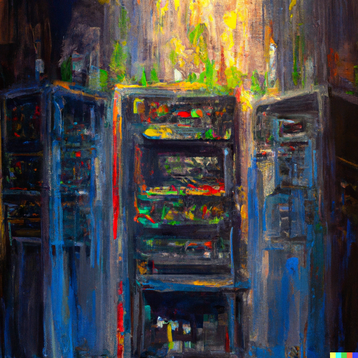 As part of the investment, Microsoft said that it will increase its investments in the development and deployment of specialized supercomputing systems. Microsoft in 2020 claimed it was running the world's fifth-fastest supercomputer for OpenAI.
Microsoft Azure is OpenAI's exclusive cloud provider, and will continue to offer OpenAI services to cloud customers. Earlier this month, it announced that it would add ChatGPT to its Azure OpenAI Service.
The company also plans to deploy OpenAI's models across its consumer and enterprise products and introduce new categories of digital experiences built on OpenAI's technology. Microsoft is reportedly looking to integrate ChatGPT into Bing search, and GPT language models into Word, PowerPoint, and other services.
"We formed our partnership with OpenAI around a shared ambition to responsibly advance cutting-edge AI research and democratize AI as a new technology platform," said Satya Nadella, Chairman and CEO, Microsoft.
"In this next phase of our partnership, developers and organizations across industries will have access to the best AI infrastructure, models, and toolchain with Azure to build and run their applications."
Sam Altman, CEO of OpenAI, added: "The past three years of our partnership have been great. Microsoft shares our values and we are excited to continue our independent research and work toward creating advanced AI that benefits everyone."