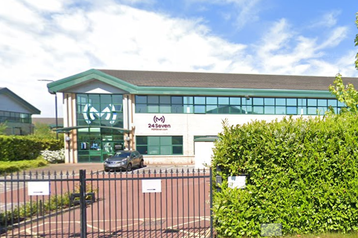 Expanding Edge
The acquisition is the first move since Pulsant was bought by Antin Infrastructure Partners in July 2021 for an undisclosed sum, a deal which was intended to provide investment for expansion.
Manchester is a .fast growing hub in the UK, with providers building fast. Equinix has announced plans for a fifth data center in the metro area.
The city is also the home of Ashton Old Baths, a repurposed Victorian building, which won the architecture prize in the 2021 DCD>Awards.
Pulsant will take on all M247's site staff and its 40 clients.. The Pulsant announcement says M247 whose colocation and hybrid cloud business will become a major client of Pulsant. . 
Pulsant CEO Rob Coupland said: "I am very excited to be bring the Pulsant edge computing platform to the Manchester market and wider North-West region. The acquisition of such a well-established and high-quality facility is an important step in our strategy to bring the benefits of edge computing to every business across the UK." 
Darryl Edwards, CEO at M247, said: "We are delighted to be working with Pulsant.  Their extensive experience in operating regional data centres makes them uniquely placed to take over the data center.  We are looking forward to developing our relationship through the new strategic supply partnership with Pulsant to maintain a full set of connectivity and cloud based services to our customers."
Pulsant already has ten regional data centers in the UK, includes sites in Milton Keynes, Croydon, Newcastle, Edinburgh and Reading.
M247 opened a data center in Romania in 2015.
Updated: An early version of this article mistakenly identified the data center's location as Turing House, Birley Fields, which is M247's head office, and remains in M247's ownership.