Equinix is to build a new data center in Manchester, UK.
The company this week announced plans for MA5, its fifth IBX facility in the city.
Phase 1 of the new facility – scheduled to open in Q2 2022 – will provide 3,600 sqm of colocation space. At full build-out, the site is expected to provide 6,480 sqm of colocation space. The facility, located in the Agecroft Commerce Park in Salford, will be LEED certified.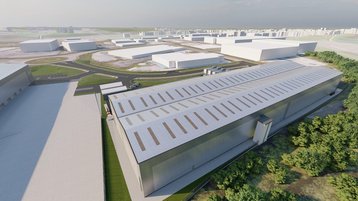 "Manchester has long been one of the UK's leading cities for business, catering to globally renowned companies and start-ups looking to grow and scale their operations," said Lorraine Wilkinson, VP of sales, UK, Equinix. "MA5 will provide high-speed connectivity to the North of England, facilitating the next generation of digital transformation within the region."
Equinix said the new data center will take its total investment in Manchester to more than £130 million ($178m).
Katie Gallagher, managing director, Manchester Digital, added: "Greater Manchester continues to be a thriving region for both global tech companies and start-ups. We're pleased Equinix is opening their fifth data center here, which will bring with it even more career opportunities for the tech industry, as well as supporting the city's digital infrastructure."
More in Colocation & Wholesale