British data center expert M247 has begun its European expansion with the opening of a carrier-neutral facility in Bucharest, Romania.
The first phase of the project has delivered capacity for 5,000 server racks, with another 12,000 set to be added after completion of phase two.
"We're confident that we have the best data center offering in the country and are already receiving very positive feedback from the market. We've secured a great site in the city which will allow us many years of space for expansion," said Paul Pintiliescu, European director at M247.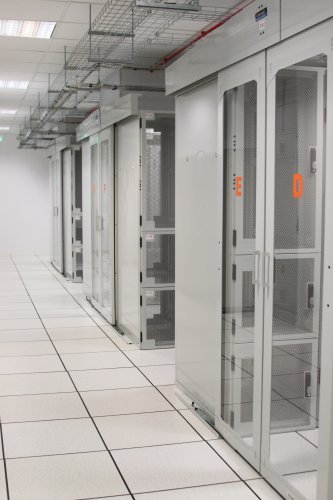 European conquest
M247 was born in Manchester, England, where it operates two dedicated data centers located across the road from each other. In 2013, the company entered Romanian hosting and infrastructure market using the newly established subsidiary - M247 Europe - and started building its first data center outside the UK.
The choice of location might seem strange at first, but while being less economically developed than its neighbors, Romania enjoys some of the fastest Internet speeds in the world – in the latest State of the Internet report published by Akamai, the country was ranked sixth by its peak connection speeds, well ahead of the UK or Netherlands.
"We've seen enormous growth in our Romanian operation over the past year or so. From a standing start 18 months ago, we're now carrying around 250Gigabit/s of network traffic in Bucharest which is a fantastic achievement – especially before our new data center was fully active," said Chris Byrd, technical director at M247.
The new facility offers hosting and colocation services, as well as wholesale data center space to local service providers.
The network infrastructure is backed by Juniper MX960 routers and relies on M247's multi-10Gig backbone network which spans Manchester, London, Amsterdam, Paris, Frankfurt, Brussels, Prague, Budapest and Bucharest.
The data center uses M247's proprietary cooling technology which delivers PUE of 1.3 from day one, and is expected to go down further as the IT load grows.