Prime Data Centers is to develop a new data center in Vernon, California.
The company this week announced the launch of a new three-story, 261,000 square-foot (24,250 sqm) data center outside of Los Angeles. The completed facility will deliver up to 33MW of critical power to its tenants across three data halls.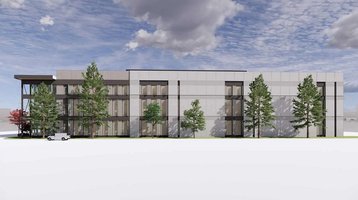 Sitting on a four-acre plot, the new Prime Vernon facility will include dedicated office and storage and staging options and secure on-site parking. Prime plans to complete the facility as early as Q4 2023.
"As our first data center development in southern California, this bolsters our strong presence across the rest of the state," said Nicholas Laag, CEO and Founder of Prime Data Centers. "Los Angeles is a thriving global connectivity market, and our new hyperscale Vernon data center will be right in the middle of it all."
In addition, Prime will construct a 49.5MVA substation to serve the new site; energy to the site will be provided by Vernon's municipally owned and operated electric utility (VPU).
Earlier this year Prime announced plans for a new four-story, 119,000 square-foot data center in Santa Clara that will offer 9MW.
As well as four facilities in the Santa Clara area, Prime is developing facilities in Sacramento, California, and Elk Grove, Chicago. Last year Macquarie Capital made an equity investment in the wholesale data center provider to fund its development pipeline.
Update: Dgtl Infra suggests the proposed site is at 4701 S Santa Fe Avenue. CoStar reports that site is a former warehouse that an LA developer is looking to convert into a data center.
According to property listings, 4701 S. Santa Fe Ave sits on the 4.4-acre plot and was originally built in 1946 and renovated in 2001. The property had a listed building side of around 260,540 sq ft. It was described in previous listings as 'Perfect for Garment/Sewing/Manufacturing'.
The property had been listed through Lee & Associates from 2017 up to 2019 for a sale price of $30 million or lease at $125,000/month.