Prime Data Centers has announced plans to build a second data center in Sacramento, California.
The company said its existing Building-1 on the McClellan Park campus, an 8MW facility, is fully leased. It said that Building-2, which will be located adjacent to the existing building, will provide up to 16MW of critical capacity and 150,000 square feet.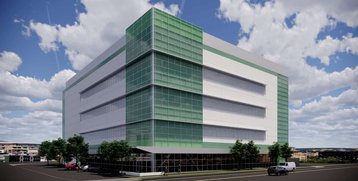 The facility will offer rack densities from 4.5-30kW, and be designed to operate with a PUE of <1.25. Prime anticipates starting construction in Q2 of 2022, but said there was the 'potential of accelerating the timeline, based on tenant status.'
"With our first building at McClellan Park fully occupied, and demand for capacity growing every day, Prime Data Centers is doubling-down in the region with this new state-of-the-art facility," said Jeff Barber, Prime's EVP of sales and marketing. "We see the Bay Area becoming more power-constrained and consider Sacramento the perfect alternative, complete with an ample supply of power and significantly lower pricing. The geographic profile is amongst the safest in the nation without significant latency typically associated with data replication."
Prime's McClellan Park facility opened in early 2020. In April of this year, Prime announced it had signed an 8MW build-to-suit lease with a publicly traded global enterprise at the McClellan Park campus. The company aims to construct up to six buildings for 50MW of capacity.
According to BizJournal, the new project is estimated to cost about $150 million, and the building is currently in the permitting stages. Prime Data Centers said is already exploring the start of work on a third, 30MW building, soon after the second one gets underway.
In September, Construction company Swinerton Builders recorded a $3.4 million mechanic's lien on a Prime data center in McClellan Park, saying it was owed for work on behalf of SVO Building One LLC.