Prime Data Centers' new Sacramento 8MW facility is open and ready for business.
The brand new 70,000 sq ft (6,500 sq m) site on the McClellan Business Park is about 15 minutes from the city center and around 90 minutes from the Bay Area.
Located within Building One, the single-story structure was completed in 2019. The data center comes with a usable floor space of around 40,000 sq ft (3,700 sq m) and is designed for a cabinet density up to 35kW.
The center is also the first of several approved facilities on the 38-acre (16,500 sq ft) campus to be finished and available for Prime's clients. It plans to build 20MW, 30MW, and 50MW facilities in phases.
A dedicated 50MVA sub-station is on-site, and Prime says it has the ability to add another 100MVA.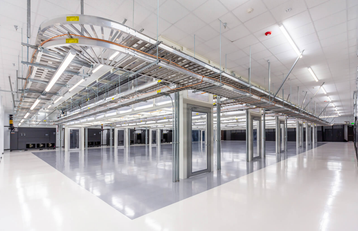 Major win
Barry Broome, CEO and president of the Greater Sacramento Economic Council, said: "This is a major win for our region. The Greater Sacramento region is quickly becoming California's next tech hub."
Prime offers colocation, build-to-suit and powered shell facilities, with the option for a joint venture structure with the customer, so that they can own the real estate they occupy.
The company chose the business park for several reasons, it said. Aside from tax benefits, the Sacramento Municipal Utility District, a city energy provider, offers green energy options and pricing concessions to tenants.
The park is also the only data center located in the Sacramento Valley not within the limits of the 500-year floodplain, the company claims.