Wholesale and retail colocation provider Digital Realty has signed up with specialist water management firm Nalco Water to improve its water conservation.
The pair plan to reduce the consumption of water in Digital's estate which amounts to more than 260 data centers worldwide, by adopting cooling technologies that maintain the reliability of the facilities while using less fresh water.
Drink less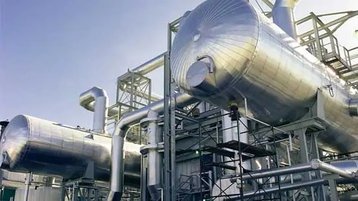 In 2018, Digital Realty's facilities used more than 1.4 billion gallons of water, 35 percent of which came from reclaimed, non-potable sources. Together with Nalco, Digital plans to improve upon that, through a program of reduction, reuse and recycle projects, according to this week's announcement.
Often, efficiency measures concentrate on energy consumption, and some technologies will increase water consumption in a bid to use less energy and produce fewer greenhouse emissions. For instance, evaporative cooling systems use less energy than HVAC refrigerative air conditioning, but consume a lot of water. Data centers have historically aimed to achieve a low power usage effectiveness (PUE) score by reducing their energy use, often at the cost of higher water usage which is not measured.
Industry bodies have debated making this more visible by the inclusion of efficiency metrics. WUE or water usage efficiency was proposed by the Green Grid in 2010 and had some takeup with companies like Facebook. Other measures have been proposed since.
Digital Realty is already using water-free cooling at many of its facilities (adding up to 344MW of its capacity). These systems combine pumped refrigerant with economizers to balance free cooling with energy efficiency, representing an improvement over traditional cooling towers that Digital says is saving around a billion gallons of water per year, equivalent to the needs of 20,500 households. 
In California, Digital Realty is taking part in the South Bay Water Recycling Program and has applied for reclaimed water to supply its facilities in Santa Clara, as a first step towards phasing out potable water and reducing its impact on Silicon Valley's potable watershed by 10 million gallons a year.
The company now plans to work with Nalco on a balance between water consumption, energy consumption and environmental impacts, through measures such as better systems to monitor and measure water use. They also promised improved water treatment programs which will reduce requirements for fresh water.
"With this global agreement, we will be able to further improve our water footprint and take immediate actions to expand water conservation, reuse, and recycling," said Danny Lane, senior vice president, Global Operations, for Digital Realty.