Prime Data Centers is to develop a new 9MW data center in Santa Clara, California.
The company this week announced the development of a new four-story, 119,000 square-foot data center. Located at 1231 Comstock Street, Prime will begin construction on the facility in the second half of 2023.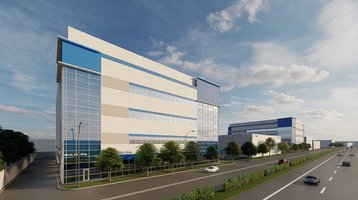 "We are excited to continue to expand our presence in Silicon Valley and the greater San Francisco Bay Area," says Nicholas Laag, CEO of Prime Data Centers. "The region is as systemically important as ever and we're seeing strong demand from the world's most influential companies."
Prime has a number of data centers in the area: it operates a facility at 1111 Comstock Street and nearby at 2175 Martin Avenue. Digital Realty, Intel, Huawei, Coresite, Vantage, Nvidia operate buildings on or just off Comstock.
As well as Santa Clara, Prime is developing facilities in Sacramento, California, and Elk Grove, Chicago. Last year Macquarie Capital made an equity investment in the wholesale data center provider to fund its development pipeline.