Prime Data Centers has broken ground on a new data center site in Santa Clara, California.
The company announced this week that construction has started at 2175 Martin Ave in Santa Clara, the company's second Silicon Valley location.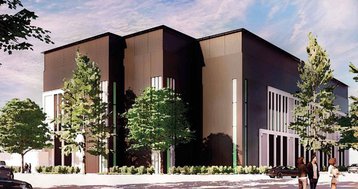 The three-story facility, located on a 1.6-acre plot, is intended for either a single tenancy or a small number of wholesale colocation tenants in a multi-tenant configuration.
Phase 1 is set for completion in the second half of 2023. The future data center, designated SJC03, is designed as a turnkey build-to-suit facility that will offer 80,000 square feet (7,430 sqm)of purpose-built data center space and 9MW of critical capacity with N+1 redundancy.
The property is now available for pre-lease.
"This three-story data center is strategically positioned among the headquarters of some of the biggest tech companies in the world," states Chris Sumter, Executive Vice President of Acquisitions, Prime Data Centers. "Silicon Valley is one of the most critical and tightest data center markets in the US, and the development and construction of Prime's SJC03 has been highly anticipated."
The new site is located one mile from Prime's flagship 9MW Santa Clara data center at 1111 Comstock, which is fully leased to Cyxtera.
The company is also developing a 32MW, 207,000 sq ft (19,230 sqm) facility nearby at 2225 Martin Street and another 9MW, 119,000 sq ft (11,050 sqm) data center at 1231 Comstock which will begin construction in the second half of 2023.
"Scarcity of available real estate in this world-leading market has made it difficult to realize wholesale data center opportunities, making this property even more desirable, especially considering the affordable power rates in a power-constrained market," adds Jonathan Gibbs, Senior Vice President of Design and Construction, Prime Data Centers.