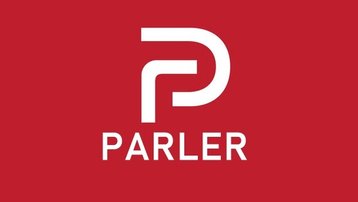 AWS kicked Parler from its platform in the wake of the Capitol Hill attack, saying violent speech on the social network site had breached its terms and conditions, and helped instigate, encourage, and promoting the attack. Parler then filed an antitrust suit against AWS in an attempt to get the company to reinstate its hosting privileges, claiming the original cancellation decision was "motivated by political animus" and "designed to reduce competition in the microblogging services market to the benefit of Twitter."
A district judge rejected Parler's attempt to force AWS to restore services, with the judge calling Parler's evidence that AWS was working with Twitter in a politically motivated move "dwindlingly slight."
After a time offline, Parler has found a new hosting solution, seemingly through cloud provider SkySilk in an LA facility operated by QuadraNet. The company's site is up, but the mobile application remains banned from Apple and Google's app stores.
First reported by NPR, Parler's new filing claims that AWS canceled the platform's hosting not because of terms of service violations, but rather to prevent the company offering conservative voices a platform or competition to the likes of Twitter.
"The true reason why AWS decided to suspend and/or terminate its contract with Parler was not because of any alleged breach of the contract, but because AWS did not want Parler to be able to provide a new platform to conservative voices, including Donald Trump, or to compete effectively with other microblogging platforms such as Twitter," reads the filing.
Parler's many claims against AWS
Amongst other claims, Parler says it was about to be valued at $1 billion and had 12 million users before AWS cost it 'tens of millions of current and prospective users" and caused "severe economic injury" to the company. Parler also claims AWS "unfairly compromised Parler's reputation" after its termination as a way to preserve its market share in the global cloud services infrastructure market. Before its fall from grace, Parler says AWS was interested in financing Parler as part of a "program for startups with high potential".
Parler makes other accusations: it says AWS was "secretly selling Parler's user data to whomever has an Amazon S3 account and is willing to pay to download it," and actively lobbied other companies not to host the site after it left AWS.
According to Parler, AWS deliberately left Parler's backup data centers visible on the Internet's domain name system (DNS), leading to a "sizeable" DNS attack: "In other words, AWS essentially illuminated a large neon arrow directing hackers to Parler's backup data centers," Parler says.
Parler also claims AWS was colluding with Twitter to preserve a model of "surveillance capitalism." When Twitter removed then-President Trump from its site, Parler could have substantially increased its sales of internet advertising - if it hadn't been removed by AWS, Parler says.
"AWS and its co-conspirators undertook these actions with the intention to restrain trade in the internet advertising market – again, by preventing Parler from obtaining a larger share of that market and losing the share it already [had] – and thus protecting AWS and its co-conspirators' market shares," says the filing.
An Amazon spokesperson dismissed Parler's claims. "As shown by the evidence in Parler's federal lawsuit, it was clear that there was significant content on Parler that encouraged and incited violence against others, which is a violation of our terms of service," a representative said. "Further, Parler was unable or unwilling to promptly identify and remove this content, which coupled with an increase in this type of dangerous violent content, led to our suspension of their services."