Amazon Web Services will kick social media platform Parler off of its service later today.
The news was first reported by BuzzFeed, and confirmed by Amazon. Parler styles itself as a virtually unmoderated alternative to Twitter, and is home to hate speech, death threats, and terrorist threats.
Capitol idea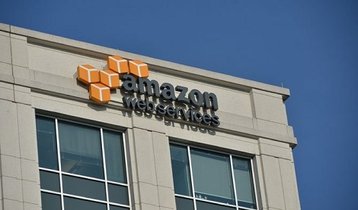 "Recently, we've seen a steady increase in this violent content on your website, all of which violates our terms," Amazon's Trust and Safety team told Parler in an email published by BuzzFeed.
"It's clear that Parler does not have an effective process to comply with the AWS terms of service... Given the unfortunate events that transpired this past week in Washington, D.C., there is serious risk that this type of content will further incite violence."
It continues: "AWS provides technology and services to customers across the political spectrum, and we continue to respect Parler's right to determine for itself what content it will allow on its site. However, we cannot provide services to a customer that is unable to effectively identify and remove content that encourages or incites violence against others."
The move follows Parler being removed off of Apple and Google's app stores due to its role in promoting violence.
But we reported yesterday that AWS was repeatedly made aware of Parler's breach of its ToS in 2020, and failed to act. The cloud provider made the decision after a growing public outcry and increased media attention.
"Workers spoke up, Amazon listened," Amazon Employees for Climate Justice told DCD. "As tech workers, we have and will continue to hold our companies accountable. Like our peers at Twitter, Google, and Facebook, we demanded Amazon deplatform white supremacists using technology we work on as a bullhorn to incite violence and attack our democracy. Tech companies have been enabling fascist media dissemination for far too long, and we recognize our role as workers in holding our companies accountable, and standing up against white supremacy and for racial and climate justice."
Parler CEO John Matze said that Amazon's ban was an "attempt to completely remove free speech off the Internet. There is the possibility Parler will be unavailable on the Internet for up to a week as we rebuild from scratch.
"We prepared for events like this by never relying on amazons [sic] proprietary infrastructure and building bare metal products."
BuzzFeed notes that, since the ban was announced, Parler users have threatened to bomb AWS data centers. DCD previously found separate threats to bomb AWS data centers, prior to the ban, along with threatening comments towards Twitter and Google facilities.