Cloud provider Amazon Web Services continues to host controversial social media platform Parler, despite mounting calls to drop the haven for hate speech.
On Friday, Google banned the Parler app from its Play store, and Apple gave the company 24 hours to clean up its act. Update: Apple has since pulled the app.
While criticism of Parler has come to the fore in recent days following its role in helping facilitate the right-wing siege of the US Capitol that led to five deaths, DCD can reveal that concerned citizens spent months telling AWS that the platform expressly broke its Terms of Service.
AWS rebuffed such efforts.
Update: Following this article, wider media attention, and a growing public outcry, Amazon has said it will remove Parler from its cloud service.
They were warned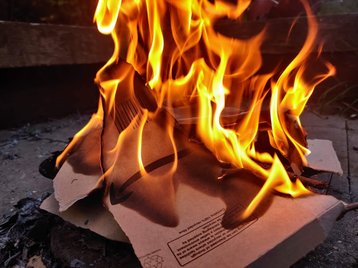 A self-described "unbiased social media" platform, Parler originally pitched itself as a slightly-less moderated version of Twitter.
It soon, however, devolved into a space where users were free to openly incite and plan acts of mass violence, post racist diatribes, and peddle patently absurd conspiracy theories.
Such posts led to Google removing the app from its store late on Friday.
"Our longstanding policies require that apps displaying user-generated content have moderation policies and enforcement that removes egregious content like posts that incite violence," Google said in a statement.
"We're aware of continued posting in the Parler app that seeks to incite ongoing violence in the US."
Amazon Web Services also has terms of service that expressly prohibit what is happening on Parler's website. "Any activities that are illegal, that violate the rights of others, or that may be harmful to others, our operations or reputation," are banned under its Acceptable Use Policy.
Its Customer Agreement states that AWS customers like Parler have to ensure that content on their platform "will not violate any of the Policies or any applicable law," adding: "You are solely responsible for the development, content, operation, maintenance, and use of Your Content."
"If you become aware of any violation of your obligations under this Agreement caused by an End User, you will immediately suspend access to Your Content and the Service Offerings by such End User."
Amazon Web Services was repeatedly made aware of these breaches of its ToS by a Reddit user who came across threads chronicling the horrors of Parler.
"I was aware of Parler but I really had no idea what was going on on there until I found /r/ParlerWatch," said the user, who asked to go by the pseudonym Martin Creek for fear of violent reprisals by Parler users.
"Once I saw the sorts of things that were taking place, I started wondering if there was anything I could do."
"I started contacting AWS toward the end of November about Nazi/White Supremacist activity and death threats taking place on Parler," Creek said.
In correspondence seen by DCD, Creek opened numerous Abuse Reports with the AWS Trust & Safety Team in November and December sharing links to more than ten instances of ToS violations. DCD has also found several instances of Twitter users raising the issue with Amazon last year, but they asked not to be linked for their safety.
"For the love of God, do something about this! These people are legitimately PLANNING TERRORIST ACTIVITIES ON YOUR RESOURCES!," Creek said to the AWS Trust & Safety team after receiving several boilerplate replies.
On December 13, the team told Creek that it had "received your notice of posting, hosting or distributing inappropriate content on our network and passed it on to our customer."
But most of the posts and accounts Creek shared with AWS are still online at time of writing. They include calls to commit genocide, demands to kill all Democrats, threats to kill a specific judge, and ample diatribes in support of Hitler.
Amazon did not respond to multiple requests for comment over the past week about the ToS violations.
The company has not publicly commented on its hosting of Parler, and generally demurs from explaining how it decides which sites to ban. In 2019, it appeared to take a stand against 8chan, another extremist site.
"8chan's content is hate speech and is unacceptable according to our Acceptable Use Policy," an Amazon spokesperson said at the time.
"Although 8chan is not hosted on AWS, we are working with their direct provider [Epik] to ensure that 8chan is not indirectly using AWS resources through any of our customers."
It is not clear why Parler, which Amazon hosts directly, has been treated differently.
"Enough is enough. Amazon hosts Parler on AWS Cloud," the group Amazon Employees For Climate Justice said on Twitter this weekend. "As Amazon workers, we demand Amazon deny Parler services until it removes posts inciting violence, including at the Presidential inauguration.
"We cannot be complicit in more bloodshed and violent attacks on our democracy."
Democratic Congressmember Ro Khanna joined such calls, saying that "Amazon should deny Parler services until Jan 21 unless they commit to removing all posts related to incitement of violence concerning inauguration. This will help prevent further violence and save lives."
For Creek, steps to ban Parler on other platforms is a promising start, but any joy is tinged with the knowledge that AWS could have acted sooner. "They'll need to answer for it," he said.
Back in November, he read their Terms of Service and saw that they claimed to hold their customers responsible for calls for violence. He thought that they would do something.
"That's why I decided to contact AWS initially," Creek said. "I figured that might be the best way for me to try to prevent something like January 6th from taking place.
"Unfortunately that wasn't successful."