Controversial social media site Parler has come back online after being booted by previous host Amazon Web Services, following the Capitol attack this January. The site appears to be hosted in an LA facility operated by QuadraNet.
AWS accused the website of failing to moderate its platform, which is used by many of the far right insurrectionists that stormed the seat of US power, leaving five dead.
After being dropped, Parler sued the cloud provider to try to get the service reinstated, but that has so far been unsuccessful. The company's app was also removed from Google Play and Apple's app store.
It is now coming back online thanks to small cloud provider SkySilk, but remains banned from app stores.
Parler is primarily funded by Rebekah Mercer, one of the Republican Party's biggest benefactors, and is believed to have had around 15 million users at peak. The Mercer family also funded Cambridge Analytica and Breitbart.
For more breaking data center news, features, and opinions, be sure to subscribe to DCD's newsletter
This will end well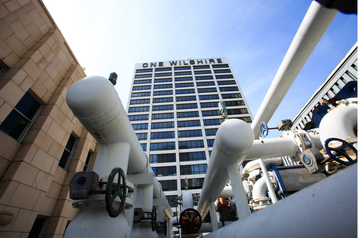 "SkySilk is well aware that Parler has received an aggressive response from those who believe their platform has been used as a safe haven for some bad actors," CEO Kevin Matossian said in a statement.
"Let me be clear, SkySilk does not advocate nor condone hate, rather, it advocates the right to private judgment and rejects the role of being judge, jury, and executioner. Unfortunately, too many of our fellow technology providers seem to differ in their position on this subject."
Matossian called the hosting decision a free speech issue, and welcomed Parler's claims it would be more active in community moderation. Previously, Parler did little to no moderation, and the platform was home to death threats, conspiracy theories, calls to bomb data centers, and plans to storm the Capitol. Comments on the older version of Parler appear to violate SkySilk's terms and conditions.
SkySilk does not own its own data centers, instead hosting space in facilities in LA and New York. The operator has been described by TechCrunch as an OVHcloud reseller, but OVH does not operate in either city.
Parler has taken up space in the LA data center, which has the address 530 W 6th Street, 90014 - the same as that of a QuadraNet data center. SkySilk's Origin Autonomous System (AS) field is also operated by QuadraNet. DCD has contacted QuadraNet for confirmation that SkySilk is a customer. Update: QuadraNet CEO Ilan Mishan told DCD that "Parler is NOT hosted in any of our facilities or using any of our infrastructure, Fiber, IPs etc." While Parler is not directly hosting from QuadraNet, he declined to confirm if SkySilk is a customer, which then resells the space and services to Parler.
QuadraNet has operated out of the 163,600 square foot (15,200 sq m) LA Telecom Center building since 2004. The facility is adjacent to One Wilshire, one of the world's most connected data center buildings.
Owned by GI Partners, One Wilshire is a major carrier hotel and home to a number of data center providers.