Australian telco Optus has partnered with SpaceX for direct-to-cell coverage across the country.
Optus will use SpaceX's Starlink satellite constellation to deliver mobile connectivity to the whole of Australia - including 60 percent of the landmass which currently has no signal.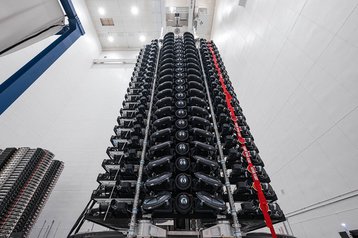 The pair will roll out SMS in late 2024, followed by voice and data to follow in late 2025, all based on the SpaceX satellites. .
Optus' managing director of marketing and revenue, Matt Williams, said: "Australia's vastness and terrain can make it difficult for any operator to provide mobile coverage everywhere it is needed – especially in remote or hard-to-reach locations. Our work with SpaceX aims to bring the coverage capabilities of satellites direct to compatible mobile handsets without the need for customers to buy additional equipment. This partnership builds on our proud history of satellite innovation in Australia."
SpaceX's senior director of satellite engineering, Sara Spangelo, added: "The connectivity pairs SpaceX's Starlink satellite constellation with Optus' mobile network to transmit directly to mobile phones across the country."
The deal excludes Australian Radio Quiet Zone in Western Australia where no service is permitted, and Remote Offshore Territories and Islands of Australia.
Starlink has previously signed direct-to-cell agreements with T-Mobile in the US, Rogers in Canada, Salt in Switzerland, and One NZ (previously Vodafone NZ) in New Zealand, as well as a backhaul deal with KDDI in Japan.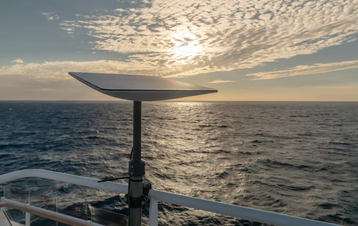 Telstra & Seaspan partner with Starlink, Japan's SD force trialing service
SpaceX and Starlink have been busy in recent weeks. In Australia, the satellite firm has signed a distribution deal with Telstra that will see the telco to offer voice-only and voice-plus-broadband services to rural and remote customers in Australia. Telstra will announce pricing and device details closer to launch, which it expects to be in late 2023. Telstra has previously signed backhaul and ground station deals with OneWeb.
Container ship owner Seaspan Corporation has equipped its entire fleet with Starlink terminals, following trials in 2021/2022. The company operates dozens of tugs, barges, and ferry vessels.
Starlink has also been deployed on container ships, cruise liners, and yachts owned by the likes of Seabourn, Polembros Shipping, Aqua Expedition, Columbia Shipmanagement, Costamare, Sun Enterprises, F. Laeisz, OceanGate Expeditions, Enesel, Royal Caribbean, Norwegian Cruise Line, Carnival Corporation, Windstar Cruises, Hurtigruten, SeaDeam, and American Cruise Line.
Japan's Self Defence force has been trialing Starlink for land, sea, and air force operations. The organization is now considering officially adopting Starlink from the fiscal year starting April 2024. The SD currently relies on two of its own X-band geostationary satellites for its communication needs.
Starlink has received a license to operate in Mongolia.
However, Starlink satellites may be interfering with radio astronomy research. A new study from Germany's Max Planck Institute for Radio Astronomy used the Low Frequency Array (LOFAR) telescope to observe 68 SpaceX satellites. The study detected "unintended electromagnetic radiation" emanating from the satellites' onboard electronics, which could impact astronomical research
The institute noted that, after communication, SpaceX has already introduced changes to its next generation of satellites which could mitigate the impact of unintended emissions on astronomical projects. However, the researchers said other constellations could have similar impacts.