The UK government has selected Japan's NTT Docomo and Rakuten to work with local businesses to advance the development of Open RAN technologies in the country.
It's widely seen as a move that will look to curb reliance on 5G equipment from China's vendors.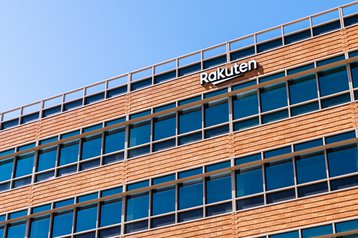 According to Kyodo News, the two companies will share information and research on Open RAN with UK operators and institutions.
Open RAN seeks to promote a new breed of telecoms kit that allows providers to 'mix and match' solutions from multiple vendors which is not possible under the current network setups.
The agreement was reached last year, while Japan has similar partnerships with other countries including the US, Australia, India, and Singapore.
Japan's National Institute of Information and Communications Technology selected NTT Docomo and Rakuten to subcontract research and development on Open RAN networks.
Both companies are members of the Open RAN alliance, which was created in 2018 to drive the RAN (radio access network) industry towards more intelligent, open, virtualized, and fully interoperable mobile networks. NTT Docomo was one of the founding members of this alliance, along with AT&T, China Mobile, Deutsche Telekom, and Orange.
Last year, the UK saw its plans to develop Open RAN technologies endorsed by fellow "Five Eyes" alliance members US, Canada, and Australia. New Zealand was the only one of the five English-speaking nations not included.
The UK government took this step in a bid to reduce reliance on Chinese vendors, such as Huawei, which has been banned from playing any role in the UK's 5G network infrastructure back in June 2020.
Huawei was banned from its role in the UK's 5G rollout, which had been limited to 35 percent, due to spying allegations against the vendor. Australia and Canada also followed the decision by the US to ban Huawei from its national 5G networks.
Vodafone has already begun the deployment of Open RAN hardware in the UK, while Virgin Media has partnered with Rakuten and NEC for its own Open RAN deployment.
Meanwhile, the US government pledged $1.5 billion in funding for rural carriers looking to replace Huawei equipment and drive Open RAN adoption across the country.