The US, Canada, and Australia have backed the UK's plans for ensuring the resilience and security of global telecoms supply chains and future 6G networks.
These countries make up four of the so-called "Five Eyes" intelligence alliance that was created during World War II, along with New Zealand.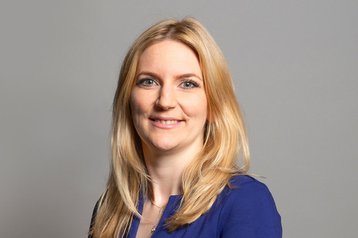 New Zealand is a notable exception from this list of English-speaking nations.
The three countries have agreed to endorse the UK's plans for the development of Open RAN, which seeks to promote a new breed of telecoms kit which allows providers to 'mix and match' solutions from multiple vendors which is not possible under the current network setups.
It's hoped that the agreement between the nations will improve efforts to reduce the dependency on a small number of telcos to build and maintain 5G and future networks such as 6G while opening the market up to new entrants.
"The UK has set out a blueprint for telecoms firms across the world to design more open and secure networks," said Digital Infrastructure Minister Julia Lopez.
"With the endorsement of Australia, Canada, and the United States, the industry now has the clarity it needs to deliver a new generation of wireless infrastructure fit for the future."
In the statement, the DCMS revealed that the UK is investing £250 million ($306m) to put the UK at the forefront of 5G innovation.
Earlier this year, Lopez outlined a set of principles for future mobile networks during the Open RAN World conference in Berlin. These principles included:
Open disaggregation, allowing elements of the RAN to be sourced from different suppliers.
Standards-based compliance, allowing all suppliers to test solutions against standards in an open, neutral environment.
Demonstrated interoperability, ensuring disaggregated elements work together as a fully functional system.
Implementation neutrality, allowing suppliers to innovate and differentiate on the features and performance of their products.
News of this agreement swiftly follows plans by the US government to pledge $1.5 billion towards supporting rural carriers to replace Huawei equipment and drive Open RAN adoption in the country.
Meanwhile, earlier this week Vodafone outlined its Open RAN push after deploying its Open RAN in urban areas in Devon, UK.