The US government has set out plans to invest $1.5 billion to help support rural carriers replace Huawei equipment and drive Open RAN adoption.
It follows the recent news that the US Administration banned approvals of new telecommunications equipment from Chinese vendors Huawei and ZTE, amid "unacceptable" national security fears.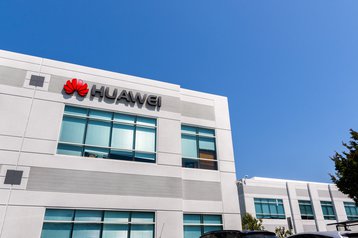 But this decision, while not a huge surprise after mounting restrictions on the Chinese vendors, means that several regional carriers in the US will need to find alternative vendor suppliers.
Supporting the investment will be the Public Wireless Supply Chain Innovation Fund, which will be administered by the National Telecommunications and Information Administration (NTIA), with a public comment period set to run up until January 23, 2023.
Open RAN is tipped to be the main beneficiary from this investment, notes Axios, with this technology being used by Dish and Japan's Rakuten. In the UK, Vodafone earlier this week revealed it has deployed Open RAN in urban areas, claiming it to be a European first.
The UK's strategy to push Open RAN development has been supported by Australia, Canada, and the US, with the four countries agreeing to build a more innovative, competitive, and secure supply of equipment for telecoms networks, including for 5G and 6G.
The UK, Australia, and Canada were all countries that followed the decision by the US to ban Huawei from its national 5G networks.
It's expected that the first grants for the Open RAN development will be issued by August 2023.