Construction work has begun on another NTT data center in Northern Virginia.
Clark Construction Group announced this week that it has broken ground on a new data center at NTT's Ashburn campus in Loudoun County.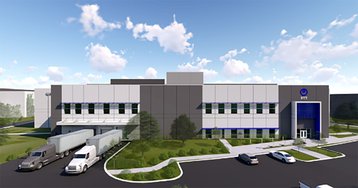 The 188,000-square-foot (17,465 sqm) VA6 data center will feature 24MW of critical IT load and will be NTT's sixth data center on-site. VA6 is slated for completion in Q1 2024.
"We are excited to partner with NTT to deliver this critical infrastructure project for the region and help them support their customers' needs," said Louie Sarracino, a vice president at Clark Construction who oversees the company's mission-critical project portfolio. "Data centers are a key sector for Clark, and we look forward to accelerating our growth in the data infrastructure sector in the Mid-Atlantic region and beyond."
NTT currently operates one campus in Northern Virginia which was originally operated under the RagingWire brand; a 78-acre campus in Loudoun County's Ashburn, with nine planned data centers totaling 224MW of critical IT load and 970,136 sq ft (90,100 sqm) of data floor space.
The company recently announced plans for a new data center campus in Northern Virginia's Prince William County. It has purchased 103 acres of land in Gainesville and aims to develop a 336MW data center campus there. Spanning four buildings and more than two million square feet (185,800 sqm) of data center space, the Gainesville site will be the company's largest campus in the US at full build-out. The first two-story building is to open in the second quarter of 2024.
2022 has seen NTT launch facilities in Spain, Indonesia, and India, expand existing locations in the UK and Switzerland, and announce plans for new data centers in Vietnam. Projects in Austria, Germany, and South Africa are ongoing.
NTT has been on an expansion spree across the US. In 2021 the company has launched new data centers in Silicon Valley, Oregon, and Illinois, and announced a new campus in Arizona. Bruno Berti, VP of product management at NTT Global Data Centers, last year told attendees at a DCD event that Covid-19 led to customers trying to reserve "double or triple" their capacity at its data centers.
More in Construction & Site Selection