The US National Nuclear Security Administration has contracted HPE Cray for its next major supercomputer, Crossroads.
Hosted by Los Alamos National Laboratory, the $105m Cray EX supercomputer will be used for classified nuclear weapons research when it is delivered in the spring of 2022. It will replace the existing Trinity supercomputer, which has had its useful life extended as Crossroads was delayed due to issues with Intel's CPU roadmap.
Putting the Cray in MAD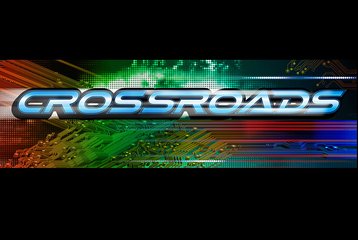 Crossroads will feature Intel Xeon processors code-named "Sapphire Rapids," and an undisclosed "advanced" memory architecture. The all-CPU system will not use GPUs, relying on Intel's 'deep learning boost' CPU tech for AI workloads.
The supercomputer will be used to model and simulate nuclear weapons at high 3D resolutions. This is vital to the future maintenance and design of nuclear weapons LLNL director Bill Goldstein told DCD in a briefing about the upcoming exascale El Capitan system.
"The lack of 3D has introduced inaccuracies and uncertainties into our work that we can no longer be satisfied with," he said last year.
"We'd like to say that, while the stockpile was designed in 2D, it's actually aging in three. El Capitan will permit faster, more detailed 3D modeling and simulations, reducing the time needed for the most complex calculations."
While the larger El Capitan will be capable of a record 2 exaflops, the exact performance of Crossroads was not disclosed. HPE says it should have about four times the performance of Trinity, giving it a rough benchmark of 165 petaflops at peak double precision.
"HPE has a long history in designing a number of HPC systems for the National Nuclear Security Administration (NNSA), and today's announcement further builds on our commitment to deliver powerful and diverse architectures required for critical research missions in maintaining the reliability and security of the nation's nuclear stockpile," said Bill Mannel, vice president and general manager, HPC, at HPE.
The company's Cray division, which it acquired last year for $1.3 billion, has scored the vast majority of the Department of Energy's upcoming supercomputer contracts, including El Capitan, Aurora, and Frontier.
El Capitan and Frontier will feature AMD CPUs and GPUs, while Aurora will rely on Intel CPUs and its upcoming GPU. But Aurora, which was already delayed when Intel dropped its Xeon Phi product line, is likely to be delivered behind schedule due to new processor delays.