French data center firm Nation Data Center (NDC) has announced plans for a second facility, to be located in Val-de-Reuil in the Eure department in Normandy.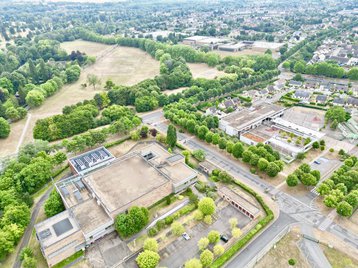 "Nation Data Center is proud to unveil its second data center in Val de Reuil: Normandie Data Center!" the company said on LinkedIn this week. "This "fortress" real estate complex will be the first sovereign colocation data center in France to deploy backup robotics infrastructures to support our customers in their recovery strategy after [a] cyber attack."
NDC said the new facility will span 7,000 sqm (75,350 sq ft). Further details were not shared.
Founded in 2020, Nation Data Center is a subsidiary of the Bakjy Group, a French investment firm; Bakjy says it is a real estate operator specializing in retail, residential, and data real estate.
As well as the Roah facility, NDC has an agreement to offer space in Thésée DataCenters' Aubergenville facility outside Paris. On its website, NDC says it has planned projects in Bordeaux, Marseilles, Nice, Toulouse, Lyon, Strasbourg, Rouen, and Lille that are "in progress.
The company announced plans for a 3,000 sq m (32,300 sq ft) facility near Rennes in March of this year. The project aims to launch in the second half of 2023.
French telco Orange recently opened a second facility at its campus in Val-de-Reuil. The company work on the Normandy 2 facility in 2019 and was due to be completed in 2020; the first facility on the 18-hectare campus was commissioned in 2012.