French firm Nation Data Center (NDC) has announced plans to build a data center near Rennes.
The company announced this month that it has obtained a building permit for a data center in the Commune of Noyal sur Vilaine in Brittany.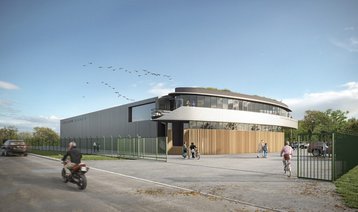 The Roah Data Center will span approximately 3,000 sqm (32,300 sq ft) and accommodate 600 racks at full build-out. The company said the facility will use indirect adiabatic cooling.
The launch of the work is scheduled for September 2022. The company is reportedly investing €30 million ($32.9m) into the project and aims to launch in the second half of 2023.
Okan Turedi, President of Nation Data Center, said: "The benevolent and sincere welcome given by the local authorities reinforces our role as an infrastructure serving the general interest. Our eco-responsibility approach responds to very strong local demand. The Rennes basin is very important for Nation Data Center in its commitment to digital autonomy for France."
Founded in 2020, Nation Data Center is a subsidiary of the Bakjy Group, a French investment firm; Bakjy says it is a real estate operator specializing in retail, residential, and data real estate.
As well as the Roah facility, NDC has an agreement to offer space in Thésée DataCenters' Aubergenville facility outside Paris. On its website, NDC says it has planned projects in Bordeaux, Marseilles, Nice, Toulouse, Lyon, Strasbourg, Rouen, and Lille that are "in progress."
"We warmly thank the community Pays de Châteaugiron Communauté and the Commune De Noyal Sur Vilaine for their kindness in this project," NDC said on LinkedIn. "A big thank you also to Benoit Andrier and Sterenn Architecture that allows us to make a pleasant data center and in harmony with the nearby urban landscape."
More in Construction & Site Selection