Namibia's regulator has called for more private sector investment in the country's telecoms companies as the country attempts to improve its 4G coverage.
The comments were made by the chief executive of the Communications Regulatory Authority of Namibia (CRAN), Emilia Nghikembua.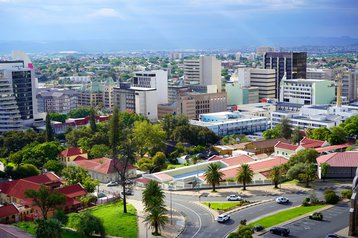 At present Namibia's 4G coverage extends to 85 percent of the country, notes Comms Update, however, only seven of Namibia's provinces are covered by the 4G networks, while the Kunene, Kavango West, and Omaheke regions had less than 50 percent 4G population coverage.
"MTC and Telecom Namibia have extensive network coverage in all of Namibia's regions, which contributes to coverage, but there remains room to increase the footprint to ensure 100 percent population coverage," said Nghikembua, who is pushing for full coverage.
Namibia was relatively quick out of the blocks when it came to launching 4G services in the country, with the service going live in May 2012. This was even before the UK, (October 2012), Australia (2013), and China (2014).
The country hasn't been so quick to launch 5G services, however, although CRAN says it plans to issue 5G spectrum in March 2023, while also addressing the misinformation around the technology.
The planned spectrum auction comes at a time when many African countries and operators are launching 5G networks. French telco Orange notably switched on its first 5G network in Africa in November, bringing the service to Botswana.
Meanwhile, Safaricom launched 5G services in Kenya, Vodacom has done similar in Tanzania, as has Telkom in South Africa, while MTN has also launched 5G networks in Nigeria.