Microsoft is planning a new data center region in Spain.
The company this week announced plans to build a data center campus in Aragon, in northeastern Spain. Further details around location, specifications, or timelines for development weren't shared.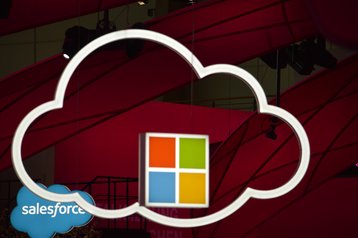 However, local press report that the company will be developing three sites around Zaragoza; A 63-acre site in the Recycling Technology Park (PTR), as well as land in La Puebla de Alfindén to the east of Zaragoza, and La Muelato to the west. Build-out is reportedly expected over seven years.
Aragon is a landlocked region in northeastern Spain – to the west of Barcelona – comprising the provinces of Huesca, Zaragoza, and Teruel. Amazon has a cloud region comprised of three data center sites around Zaragoza.
"Microsoft's new investments in Spain will allow us to provide intelligent cloud solutions and services to companies and public entities in Europe, promoting the digital transformation of companies and public entities, promoting innovation, and contributing to the generation of new jobs in the technology sector in Aragon and the rest of Spain," said Alberto Granados, president, Microsoft Spain.
President of the Government of Aragon Jorge Azcón added: "The Microsoft project represents a new boost to Aragon's vocation for attracting companies, especially those that, due to their international relevance and innovative nature, represent extraordinary added value to boost the economy and the generation of wealth in our Autonomous Community."
The new infrastructure would be in addition to the investment that the company has made for its upcoming region in Madrid, which will be available in the coming months, according to Microsoft.
Microsoft first announced plans to open a Spanish Azure region in Madrid in 2020 in partnership with Telefónica.
The company recently said the new Madrid region will have data centers located in the north and east of the Community of Madrid.
Ferrovial is known to be building a facility in the San Sebastian de los Reyes area of Madrid for the cloud company as part of an expansion project for the upcoming region. Facilities are also planned in the nearby towns of Algete and Meco.
Microsoft will be the last US cloud provider to launch a region in Spain. Google became the first hyperscaler to launch a Spanish region in May 2022 with a region in Madrid.
Amazon launched an AWS cloud region in Aragon in November 2022; reportedly also around Zaragoza in the Huesca Logistics Platform, in Villanueva de Gállego, and in El Burgo de Ebro.
Oracle opened a Madrid region in September with plans for a second in the works.
Both Google and Oracle's regions were developed in partnership with Telefonica.
A version of this story appeared on our Spanish edition.