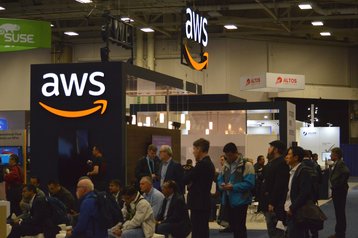 It becomes AWS' eighth infrastructure region in Europe, with this one located in Aragón. Like other regions, it will have three data centers (or availability zones). The facilities will be the company's first dedicated zones in Spain, though it currently has three Edge locations in Madrid.
Amazon previously said it's investing €2.5 billion ($2.6bn) in the country over the next 10 years, which it claims will create around 1,300 full-time jobs.
"The cloud enables organizations of all types and sizes to speed up innovation, improve business processes, and reinvent experiences for their customers and end users," said Prasad Kalyanaraman, vice president of Infrastructure Services at AWS.
"We are delivering on our promise to build new world-class infrastructure locally to help customers in Spain achieve the highest levels of security, availability, and resilience."
Following the launch of the AWS Europe (Spain) region, AWS has 93 availability zones across 29 geographic regions and has plans to launch an additional 18 availability zones across six AWS Regions in Australia, Canada, India, Israel, New Zealand, and Thailand.
The Spanish region joins with existing AWS European Regions in Dublin, Frankfurt, London, Milan, Paris, Stockholm, and Zurich.