Microsoft will launch a data center in Indonesia, opening its first Azure cloud region in the country.
The company did not disclose whether it is building the facility, or if it is leasing wholesale space. Last year, the country's president promised to fast-track Microsoft's data center development.
Data sovereignty laws help push data center boom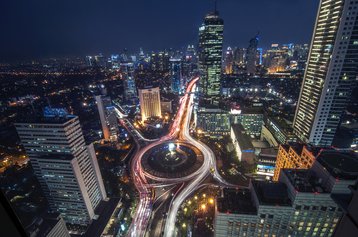 The data center is part of Microsoft's 'Berdayakan Ekonomi Digital Indonesia' (Empower Indonesian Digital Economy) initiative, which includes plans to train 24 million Indonesians in Microsoft-friendly digital tools.
"As a leading global provider of advanced cloud solutions, Microsoft's investment to establish local data centers, digital skilling and collaboration with the Government of Indonesia will support local innovation, economic recovery, and digital transformation," Johnny G. Plate, Indonesia's minister of communication and information, said.
"The Ministry of Communication and Information welcomes Microsoft's plans to establish a local data center region with highly secure and compliant cloud services, which will benefit local businesses, government, and individuals across all sectors. We also welcome Microsoft's commitment to increase the capacity of Indonesian digital talent across all skill levels."
The country has progressively strengthened data residency laws over the last few years, initially with a focus on financial institutions. But with more sovereignty regulations expected, and a rapidly growing online population, hyperscalers have all begun to build out in the country.
Google announced plans to open a cloud region in 2018, while AWS said it would invest $951m in Indonesia over 10 years. This year, Alibaba expects to open its third data center in the country.
"With a local data center region, businesses will have faster access to cloud services and the ability for data to be stored in country," Jean-Philippe Courtois, EVP and president of Microsoft Global Sales, Marketing and Operations, said.