Indonesia is not just the fourth most populous country on Earth, but also the largest economy in Southeast Asia, and cloud giants are homing in on this market - judging by the recent announcements from Google Cloud and Amazon Web Services (AWS). China's Alibaba Cloud is one step ahead, launching its second data center in Indonesia two weeks ago, to improve disaster recovery with multiple availability zones.
What explains this sudden spike in interest from major public cloud providers?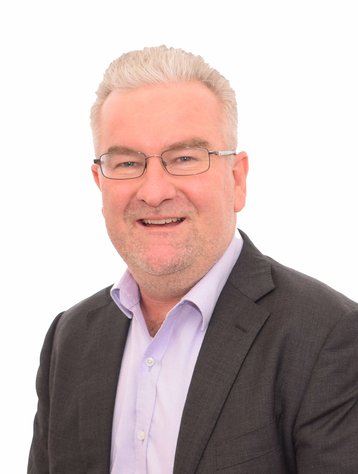 Hyperscalers coming to town
Public cloud providers have been increasing their worldwide footprint, and are now turning their attention towards strategic regional hubs, Glen Duncan, associate research director for data centers at IDC, explained. And Indonesia is one such market, with strong government support for business, large population and a rapidly developing economy.
"The effect will be improved reliability, efficiency and latency of public cloud delivered services. It will also open Indonesia up to both outbound and inbound digital business opportunities," Duncan told DCD.
The entrance of new cloud providers, particularly global players with the accompanying technical and infrastructure clout, is good news for local businesses, according to Frenky Tjioe, VP and head of information security, governance and compliance for one of Southeast Asia's largest e-commerce companies.
Tjioe wasn't referring just to cost – which he doesn't see as the top consideration for enterprises - but to network latency across the region. He noted that latency is influenced by a large variety of factors, ranging from router configurations to the availability of capacity on subsea cables: "If they buy services from an international player with a region-wide footprint, they will have better latency… competition will only cause the local players to raise their game."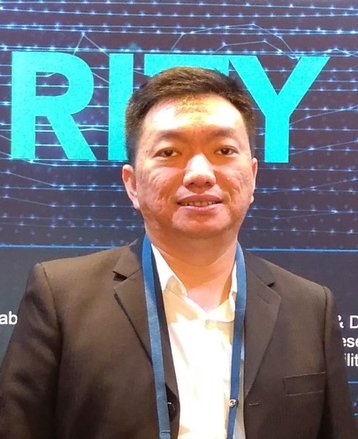 A furor over data
In November, representatives of Indonesia's digital infrastructure operators protested a proposed reform to the country's Electronic Systems and Transactions law, also known as Government Regulation 82 of 2012 (PP 82/2012). While the spotlight has largely focused on the financial services sector, the regulation has wide-ranging implications on Indonesian businesses. What was the fuss all about?
Rather than treating all data the same way, the proposal divides it into different categories, and non-critical data would be allowed to be stored outside of Indonesia. However, the Indonesian operators, in a joint press release, said that a hasty relaxation of data localization policy could harm national industrial growth and erode data protection frameworks.
When asked about this, Tjioe said he views the proposed amendments as a positive development that attempts to step away from the "blind" application of data domestication. "This is good news for end-users. The loosening [of the regulation] is good news – this make more sense… For some international organizations with servers in multiple locations - how could all the servers be moved into the same country?"
Two sides of the coin
"[Government Regulation 82] is an advantage to national data center incumbents and is a good driver for the local industry. Global companies who seek to operate in the Indonesian market must either build their own data center or purchase services from an in-country third-party provider," Duncan said.
"The proposed amendments shift emphasis of regulation from data residency to classification. Data classified as important, such as personal details, financial information or health information, would still need to be stored in-country. But other less important information could be potentially stored offshore."
Duncan pointed to a potential issue that will likely arise with the proposed amendments: "The question becomes: which data is 'critical' or 'strategic' and which isn't? Such a question is not easy to answer."
According to Alvin Siagian, senior IT consultant at NTT Indonesia, part of the problem stems from the rushed nature of the proposed changes. Indeed, the joint press release from the industry called for an in-depth and comprehensive evaluation that includes a proper framework for implementation and enforcement.
"Normally they would have to publish [proposed changes] first, before getting the signature from the President. [In this case], they went directly to the President to get the signature," Siagian said, noting that the resulting uproar has prompted the President to put the initiative on hold, as industry consultations are sought.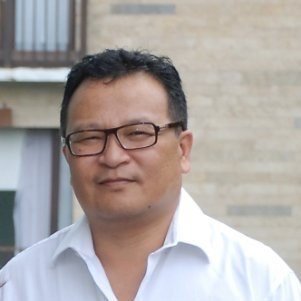 Driving growth
Rather than rocking the boat, Siagian says the government could see better returns with initiatives to develop the domestic data center industry. He suggested learning from Singapore, a country which developed into a data center hub through various government initiatives.
"Rather than forcing all businesses [to adhere to new regulations], I think it can be government-sponsored in a different way. Now I think if Indonesia looks at it from [the vantage point] of Singapore, by giving tax rebates, incentives to really attract these hyperscalers – this is what we should be doing."
For now, the path towards growth appears clear. Indeed, the introduction of financial rules for commercial banks by Otoritas Jasa Keuangan (OJK) – the Financial Services Authority of Indonesia - has filled up the data centers of Indonesian banks. This is leading to a new surge of demand for colocation space, Siagian said.
Another positive change concerns the relevant skill shortage, which, according to Duncan, is no longer an issue. Citing IDC enterprise surveys in Indonesia, he said specific industry knowledge, such as SAP implementation skills, is readily available today. While enterprises are still struggling to acquire the skills around digital transformation and multi-cloud implementation, Duncan suggested that it is just a matter of time before local professionals re-skill themselves.
"The Indonesian data center industry is set for expansion and growth. The country is not only on the radar of the global public cloud providers but the global and regional colocation and hosting providers as well. The country's economic maturation is suddenly aligned with the build-out of global data center platforms so there is a perfect storm of opportunity" he said.