Alibaba plans to open its third data center in Indonesia early next year.
The facility, which follows the opening of data centers in the country in 2018 and 2019, will be used to support Alibaba Cloud services. As with all Alibaba announcements, it is not clear if the company will completely build a data center of its own, or simply lease space in someone else's facility.
Plus DDoS protection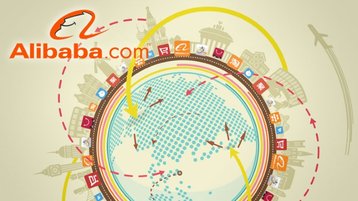 By the time this facility opens, the company claims it will have 64 availability zones across 21 regions worldwide.
It will also open its first data scrubbing center in the country in early 2021, to help defend against distributed denial of service (DDoS) attacks by attempting to detect, analyze and remove Tbps-level volumes of malicious traffic.
"On this very occasion, I would like to extend my congratulations to Alibaba Cloud for the on-going development of the Availability Zone and the Data Scrubbing Centre in Indonesia, which is hoped to be launched by 2021," Indonesia's minister of communication and information technology Johnny G. Plate said.
"We hope that the data management process in the center will be in line with the Indonesian Government principles in data management, such as lawfulness, fairness, and transparency," he added.
In 2017, Alibaba's founder Jack Ma became an official advisor to the Indonesian government, primarily on matters of e-commerce. His company has invested heavily in the populous nation, with its cloud division, in particular, targeting the country as it becomes more serious about data sovereignty.
Last year, Alibaba Cloud entered into a strategic partnership with local telco PT IndoInternet to distribute its cloud computing products and services. It also announced an accelerator program that hopes to train small Indonesian businesses in online services, with a stated aim of supporting at least 1,000 startups.