With a fast-growing digital economy that is predicted to eventually dominate the Southeast Asia region, Indonesia's digital economy is set to contribute significantly to the nation's economic growth.
Global cloud giants such as AWS and Google Cloud know this, and have announced plans to deploy cloud regions in Indonesia. But as Indonesia businesses adopt digital technologies, are they looking to the cloud or relying on colocation facilities for their digital infrastructure?
State of digital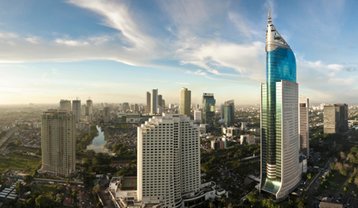 While there is a tendency for startups to establish their IT systems solely on the cloud due to its low entry cost and scalability, large organizations are likely to continue building data centers because it makes the most economic sense for them, notes Sutedjo Tjahjadi, the managing director of PT Datacomm Diangraha's cloud business.
"[Startups] can use various cloud systems to prototype and quickly get started," he explained. "Organizations that are already in business are adopting the cloud according to their specific requirements and available resources, as well as the readiness of the market in general when it comes to the cloud."
Businesses are certainly exploring cloud deployments, though adoption is uneven and varies across industry segments based on how it helps existing operations, says Fanky Christian, a director and cofounder of PT Daya Cipta Mandiri Solusi (DCM), an IT company focused on data center solutions.
Hybrid cloud systems will remain the order of the day for some time yet, says Christian, because organizations tend to turn to the cloud for simpler deployments or standalone systems that can be run entirely in the cloud. "Companies don't push their core systems to the cloud at the start, but they will migrate standalone ones such as the HR system to the cloud," he told DCD.
Like Tjahjadi, Christian says the decision to go cloud or on-premises boils down to individual requirements. Indeed, Christian says his firm has many customers from the manufacturing sector who are consolidating their infrastructure using technologies such as VDI (virtual desktop infrastructure) for increased efficiency. To support them, he says his firm is deploying on-premises hyperconverged infrastructure (HCI) systems from the likes of Nutanix and Sangfor for their smaller footprints.
There is also the sheer number of legacy deployments to consider. Christian observed that the Indonesian government alone has around 9,000 server rooms scattered across the country. While these systems will likely not end up on a public cloud, it underscores the weight of legacy systems and the Herculean task of modernizing them.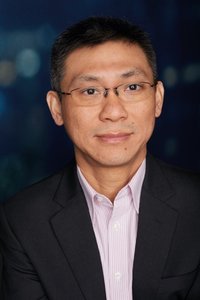 Going cloud
Will regulations around data locality such as Government Regulation 82 of 2012 (PP82/2012) make it difficult for Indonesian organizations to access cloud capabilities? Surprisingly, both Tjahjadi and Christian don't see it as a significant barrier.
"Financial organizations will need to choose from cloud options that are based within the country, but businesses in non-financial sectors such as manufacturing or logistics can choose from cloud solutions elsewhere," says Christian.
The challenge isn't insurmountable even for financial organizations covered under PP82/2012. Christian said: "There's a gap that you can use the public cloud from outside of Indonesia for specific applications such as CRM and HR. Certain functions can still be deployed in the cloud."
Operating enterprise systems on a cloud located overseas isn't necessarily appealing anyway, according to Tjahjadi. "Running SAP on a public cloud platform in Singapore will be a challenge, as it will require a substantial amount of international bandwidth, which is expensive. It all depends on the type of applications and deployment scenarios."
Tjahjadi warned of hidden costs in the cloud, alluding to the specter of bill shock as cloud deployments stack up. There is also a certain amount of complexity in the cloud that businesses must grapple with, he says, and businesses must do their part to ensure that cloud deployments are properly secured against cyber intrusions.
"Putting the data in the cloud is a lot safer than an on-premises deployment. But when businesses move to the cloud, there are certain responsibilities that they must follow. Protecting their data is the joint responsibility of both the cloud provider and the cloud user," Tjahjadi explained.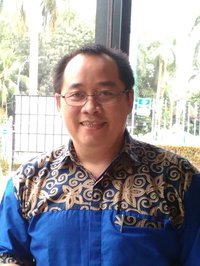 Innovating through digital
Christian cautioned about the danger of cloud lock-in. Organizations will find it increasingly difficult to extricate themselves from a cloud platform as the size of their cloud infrastructure grows, he says. The solution is to adopt a multi-cloud strategy, ensuring that cloud deployments are not beholden to a single cloud platform or provider.
This probably explains why Christian considers human resource as one of the most important elements for successful digital transformation. "If you deploy in a data center, you will need the right talent to manage the facilities in the data center. The same thing applies to the cloud – you need the right expertise to maintain your cloud deployment."
The situation is even more complex with a multi-cloud deployment. Christian warns that the expert on the Alibaba cloud, for instance, might not know how to handle another cloud platform. He said: "Start with the basics by preparing your digital infrastructure and people before moving on to business transformation."
Ultimately, DX isn't about buying more powerful servers or signing up for new cloud capabilities. At its heart, DX should be about enabling innovation for Indonesian businesses. Tjahjadi summed it up: "The keyword is innovation. Businesses need to look beyond using DX to cut cost, and use it as a means to foster creativity and innovation through digital. It is about business survival and a strategy to pull ahead of the competition."