Microsoft is looking to develop a new data center in the Arcola/Stone Ridge area of Loudoun County in Virginia.
BizJournal, citing the county's public records and the county's economic development agency, said the company is looking to build a $400 million data center on 67 acres it owns in Loudoun County's Arcola Business Park.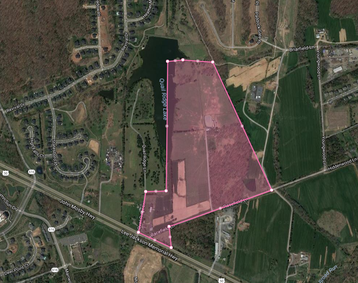 The facility, to be known as IAD11 — will span 500,000 square feet (46,450 sqm) and create 80 jobs, according to Loudoun Economic Development Department documents and confirmed by executive director Buddy Rizer.
The site plan was reportedly approved by the county for fast-track development in November 2020, meaning Microsoft can move forward with construction as soon as the other necessary approvals come in, according to county documents.
Rizer said the project was "moving along smoothly," noting that an amendment for the already-approved site plan is under review and that permits are pending. Microsoft and its contractors declined to comment.
Microsoft bought the vacant land at 41840 Growth Mindset Lane in Aldie (renamed from 24282 Quail Ridge Lane) in August 2020 for $93.7 million.
The previous owner was Arcola Business Park LLC — a joint venture of Baltimore-based St. John Properties Inc., and Chuck Kuhn, CEO of Sterling-based JK Moving Services — as well as JK Land Holdings LLC, the land acquisition firm at which Kuhn also serves as president.
Microsoft has numerous data centers in the area, including in Ashburn, Leesburg, and Sterling.
"They've had a presence in leased space in Loudoun for a long time, and they've been great community partners as they have expanded their footprints," Rizer said in an email. "While we certainly appreciate their investment and job creation, what has really set them apart is [the] way they've invested in the community."
The site is located between two plots owned by Amazon and earmarked for data centers.
More in Cloud & Hyperscale