Macquarie Asset Management and NTT have entered into a partnership agreement to invest in data centers.
The two companies announced they have agreed to enter into a 'strategic real estate partnership' covering NTT's wholesale facilities across Europe and North America.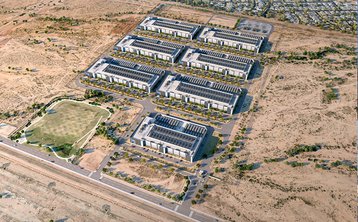 Under the agreement, Macquarie will invest real estate capital alongside NTT to support the latter's expansion in Europe and North America.
Specifics of the agreement – including how much Macquarie could invest or ownership arrangements – were not shared. However, Nikkei reports that under their agreement, Macquarie will acquire a majority of shares in companies that own NTT data centers in Europe and the US for roughly 100 billion yen ($816 million). The Japanese group will maintain stakes of 25-49 percent.
Brett Robson, Global Head of Real Estate for Macquarie Asset Management, said: "We see this as a very attractive sector to invest in, given the exponential growth of global data and computing and the significant capital requirements for operators to keep up with user demand. We are delighted to partner with NTT, a leading data center operator, that has a global footprint and an exceptionally strong development and operational history."
Masaaki Moribayashi, President and Board Director for NTT Ltd., added: "NTT has ambitious plans to build and operate more data centers which our strategic partnership with Macquarie, a globally recognized, long-term and experienced financial investment partner, will allow us to achieve. Macquarie understands our vision to enable the growth and innovation of our clients; its real estate investment capabilities are highly attractive as we consider the ongoing development of our platform in Europe and North America."
NTT recently opened its seventh data center in London, and is undergoing an expansion program across a number of its existing European facilities.
Last year the company opened US facilities in Oregon, Illinois, and California, and broke ground on a large campus in Arizona.
Last week NTT announced plans for a data center in Jakarta, Indonesia, and Ho Chi Minh City, Vietnam.