Macquarie Data Centres is expanding plans for an upcoming data center in Sydney, Australia.
The Australian firm, part of Macquarie Technology Group, this week announced a major expansion to its upcoming IC3 Super West facility, increasing its planned capacity to cater to high-density workloads.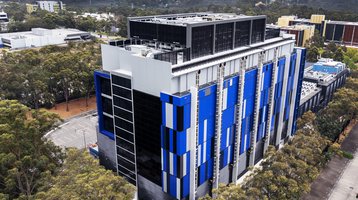 This expansion gives IC3 Super West the potential to increase its IT load to 45MW, a 41 percent increase from its original plans. The company said the new facility will be able to support the density multi-megawatt requirements of AI chip and server infrastructure.
First announced back in July 2021, the Intellicentre 3 Super West data center was originally set to offer 32MW. The group raised AU$130 million (US$88m) to develop IC3 West earlier this year. Timelines for development weren't shared.
Macquarie Data Centres group executive, David Hirst, said: "According to CSIRO, the Australian economy could gain A$315 billion by 2028 through the integration of AI. However, unlocking the full potential of AI hinges on the availability of advanced AI-ready data centers. To ensure optimal performance in training and inference of these AI models, we are designing our upcoming data centers to meet and surpass the demanding requirements for higher densities."
Macquarie DC owns and operates two campuses in Sydney; one in the city's central business business (IC1); and the Macquarie Park Data Center Campus, which is currently home to IC2 and IC3. The increase in planned capacity will mean the total campus IT load could reach 63MW, up from the originally planned 50MW.
The company also has two bunker data centers in Canberra.
Macquarie recently completed the upgrades to its IC5 data center in Canberra, and the IC2 and IC3 East facilities in Sydney. The upgrades involved adding two more ultra-secure zones, as well as power and operational improvements.
IC3 is home to a 10MW tenant, though the customer's name is kept confidential. Macquarie has previously said it hosts data for "two of the big three" cloud providers.