Macquarie Data Centres has signed on a 'confidential' customer that requires 10MW of IT capacity at the company's IC3 East facility near Sydney.
The data center is designed to support Australian government services at the Macquarie Park Data Centre Campus. Fellow Macquarie subsidiary Macquarie Government operates out of the nearby data center IC2 and will also use IC3 when it is completed next year.
Aussie Silicon Valley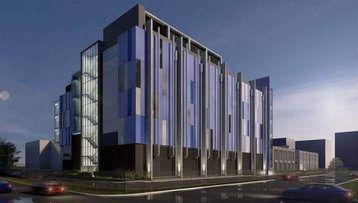 As a result of the contract, Macquarie DC's total capex is expected to increase by $40m to $50m - totaling around $180m to $200m. Contract details have not been released and the identity of the customer has been withheld.
"We're pleased to welcome the contract with this leading corporation and to provision 10MWs of IT load at IC3 East, our newest data center located in the Sydney North Zone and Australia's answer to Silicon Valley an area known for its cloud ecosystems and connectivity," said David Hirst, group executive at Macquarie Data Centres.
IC3 has still yet to be fully completed but the facility is on target to be finished by February 2021 - the data center was initially meant to be completed this year.
Hirst added: "The IC3 East build is progressing well and we continue to expect completion in February 2021, on time and in the budget. To secure an anchor tenant before the build is complete is a testament to the quality of the MDC team and our strategy."
Now that an anchor tenant has been found, along with other customers, the 16MW IC3 facility has just over 1MW of capacity left, and options to expand the data center are being considered. IC3 West will also add another 17MW.
David Tudehope, Macquarie Telecom Group CEO, said: "This customer win recognizes the world-class investment we have made in the Macquarie Park Data Centre Campus in Sydney's North Zone."