Macquarie Data Centres has announced pans to build a new data center at its Macquarie Park campus in Sydney, Australia
The company, part of Macquarie Telecom Group, said Intellicentre 3 Super West will be a 32MW facility, the largest on the campus in New South Wales, bringing the site's total capacity to 50MW.
Macquarie has commenced a State Significant Development application process, it expects to be granted planning permission in early 2022 and the facility should be complete by H2 2023.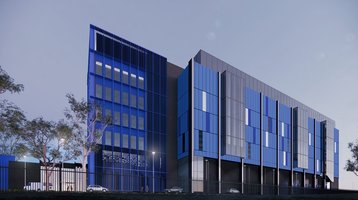 "This data center will attract new investment into Australia from multinationals looking to expand in the Asia Pacific region," said Macquarie Telecom Group CEO David Tudehope. "The New South Wales digital economy is rapidly growing, and this project will create world-class infrastructure and valuable long-term jobs in the digital and cyber security sector."
"This global scale data center will be one of the most certified facilities in the region," added Macquarie Data Centres Group Executive, David Hirst. "Data is growing exponentially, and we have demonstrated time and time again our ability to deliver infrastructure to meet that growth. Our data centers are sovereign, secure and certified to manage Australia's most important data and drive the digital economy."
Earlier this year the company opened Intellicentre 5 (IC5) data center; a 1.MW government bunker data center in Canberra designed to store and manage highly classified government data including Department of Defence data.
Last year the company announced it had found a 10MW tenant for its Intellicentre 3 East facility on the Sydney campus.