Australian operator Macquarie Data Centres has completed upgrades to its data center campuses in Sydney and Canberra.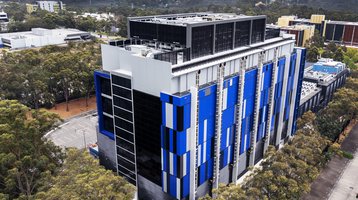 The company, part of Macquarie Technology Group, said this week that the "multi-million-dollar" project includes the addition of two further ultra-secure zones to the two campuses plus "significant power upgrades" and increased operational efficiency to support new and existing customer growth.
Macquarie said the new zones meet the requirements of the highest levels of the Australian Federal Government's Protective Security Policy Framework.
The company said the upgrades also increased rack capacity and expanded other secure zones but failed to provide details. The projects were completed within six months without any outages to existing operations.
"These upgrades give our local and international customers the capacity they need to scale their businesses and expand their Australian footprint," said David Hirst, group executive, Macquarie Data Centres. "Capacity planning is one of the key issues organizations face when making data center investments – whether they'll have sufficient runway to scale for the data demands that will impact them over time,"
He added: "They need expert colocation partners that understand not just capacity, but the related security, compliance, and sovereignty considerations. This investment is a testament to our ability to be that trusted partner."
Macquarie currently operates three facilities across two sites in Sydney alongside two facilities in Canberra. Another Sydney facility is in development.
Macquarie DC's parent company Macquarie Telecom recently rebranded to Macquarie Technology Group.